Exactly a year on from when Robin van Persie scored a hat-trick at Old Trafford against Aston Villa to hand Manchester United their 20th league title, the club sack David Moyes putting in place Ryan Giggs as interim manager, at least until the end of the season.
In Sir Alex Ferguson's book released last year, Sir Alex wrote about Ryan Giggs becoming a manager one day in football and this could be a good stepping stone for the future, or at least as a number two at Manchester United for next season.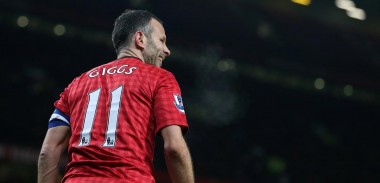 Sir Alex Ferguson said:
"Ryan could definitely be a manager because he's so wise and players invariably respect him.

"His relative quietness would not be a barrier. The are plenty of non-vocal managers. But your character must be strong.

"To deal with a club like Manchester United, your personality has to be bigger than those of the players. Or, you have to believe it is, to control the whole picture. You have big players, wealthy players, world-famous players, and you have to rule over them, stay on top of them.

"There is only one boss of Manchester United, and that's the manager. Ryan would need to cultivate that side of himself. But so did I, from 32 years of age."
Ryan Giggs takes charge with immediate effect, taking charge of training sessions alongside Phil Neville. Giggs' first press conference will be on Friday at 2pm BST.
Enjoy that? Give it a share!