"The club would like to place on record its thanks for the honesty, hardwork and integrity he brought."
And that was that.
Goodbye, David Moyes. Modern football is quite often a brutal beast, something Manchester United fans might not have realized under the shadow of David Gill and Sir Alex Ferguson. The tales of Mark Robins' goal have been told endlessly throughout the world. The banners were out for Fergie, but he bought himself some time, and along the way, a small matter of 31 titles. Barring Wenger at Arsenal, there's pretty much no indication that we'll see days like this in the near future. Not with the amount of money at stake and a business-like lookout owners have towards clubs.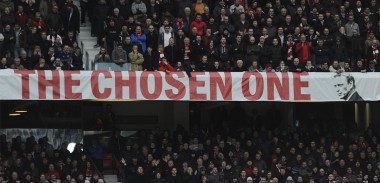 Journalists, social-media tycoons, bloggers and fans. We've hardly had anyone who's chosen to reserve opinion on Moyes until the end of this season. He came with a reputation of taking Everton from being whipping-boys to strong competitors for Europe to actually playing there. Eleven years at the club, very very hard to beat at home even for the big teams, and a penchant for promoting youth. Fit for Manchester United? Hah.
There's absolutely no doubting he's an honest and hardworking man. It showed everytime he spoke in public. Always took responsibility for the results, never spoke anything against the players, committed to trying hard. But do honest men win you trophies? You need cocky, arrogant bastards. Sir Alex was one. Maybe Matt Busby was a genuinely nice person, but the world was innocent back then. Most of the successful managers are either downright crazy(Sacchi, Guardiola, Heynckes, Klopp) or are absolute knobheads(Van Gaal, Sir Alex) who aren't afraid to boot a player if he isn't up to the standard. The days of the gentlemen managers are long gone. They might make it at smaller clubs, but at bigger clubs, they probably won't be your best bet for success. Lots of reasons for that..money, egotistical prima-donna players et al. You need a strong mentality for handling them and showing them their place. Moyes' handling of Van Persie and over-indulgence of Rooney showed he wasn't exactly that. He needed to be, though.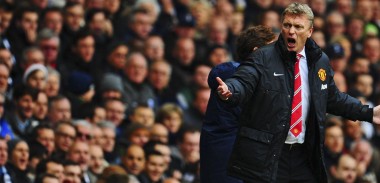 More than anything else, this decision should put to proper perspective how important it is to succeed immediately when you're taking over at a big club. The benefit of doubt could be extended, yes, but not for long. Amidst a plethora of jaw-droppingly shabby performances, were the declining standards. The press-conferences didn't help his case either. Match after match, week after week, United's standards were slipping. The fans who were used to singing 'Campeole' had to settle for standing up in support. I doubt if any of them regret that. What's support without seeing through the bad times? That said, I also doubt if any of them were okay with the direction our club was heading in. A defensive draw against Bayern Munich was seen as a brave performance. Only after it set in, did we realize how far we had fallen. From European heavyweights to honest triers. In 9 months. NINE. No one expected him to match the standards of Sir Alex, but he was running the wrong way. People might be say the defeat to Everton was the decider, but I think it was calling Liverpool favorites at Old Trafford which would've shaken up the upper echelons of the club. Surely, Manchester United's manager cannot be calling other teams favorites at the Theatre of Dreams.
Moyes is a much better manager than this season has pointed him out to be. The pressure got to him, which led to the bizarre press-interviews. Manchester United proved too tough a beast for him to tame. Probably, he thrives in the quiet expectations at somewhere like Everton. Somewhere, where he gets to build and graft his team without planes with banners flying by. I hope he finds a team which suits him best and he does a fantastic job out of it.
Thank you, David Moyes. Godspeed.
Enjoy that? Give it a share!