Less than a year into his reign as Manchester United manager, David Moyes has been sacked. I for one have thought that this was coming for a long time. I wasn't someone who wanted Moyes sacked, but I did think it was inevitable. The arguments against the Scot leaving the club were rather weak. "He needs time" would more often than not be the reply from a Moyes supporter if asked if it were time to relieve him of his duty.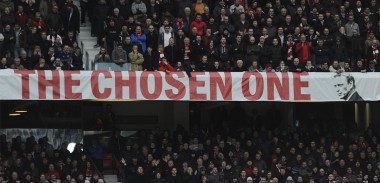 Time, how long is enough time? I have been in numerous discussions about how long is enough time, two years is the most frequent shout, 18 months, three years, he's had enough time, the latter comment being the one that has grown the more vocal in the recent months and weeks. Starting his career at United, David Moyes expected that he would have time to build his own squad. He expected that he wouldn't be expected to win the league, win the cups, and dominate in Europe, not just yet anyway. With that said, other expectations were made clear to him. If you believe what the tabloid sports writers say, then qualification for Europe was one.
When Sir Alex left the club, what he left was a shell of a side. The team clearly needed some work done to continue it's dominance of football in England over the coming years. This is something I can agree with, the squad is clearly not good enough to win the league, the players are a little bit older than last year and in the cases of Rio Ferdinand and Michael Carrick, they probably had one of their best seasons for United last term, and could not be expected to repeat that. Does this mean that the team is where it should be? I don't think they are, the fall off from being league champions to 7th is far too steep a descent to be considered acceptable.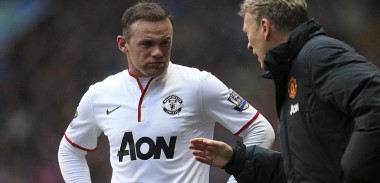 Poor management of players like RVP, Danny Welbeck, Shinji Kagawa, Rafael has resulted in poor seasons for most, and Danny Welbeck reportedly requesting to leave the club. When the team played against Everton on Saturday, the message emanating from the squad was, "I can't take this anymore, I don't even know what we're meant to be doing?". These problems are what will always stick out in my mind as why David Moyes is no longer Manchester United manager. While Ed Woodward may not have helped Moyes in the transfer dealings last summer, the poor management of the players in his squad have ultimately spelled his doom.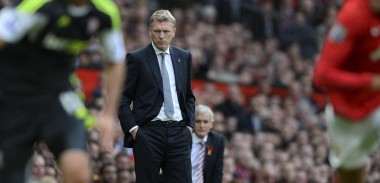 Along with the poor management and disgruntled players, the unwelcomed stats kept rolling in.
1. United have fewer home points in the league than Norwich and Hull.
2. United have scored 22 goals at home, less than Stoke and West Ham.
3. United have lost to Everton for the first time home and away since 1969/1970.
4. United have lost to Everton, Liverpool & Manchester City home and away in the same season for the first time in the clubs history.
5. United have lost at Old Trafford to Swansea for the first time ever.
6. United have lost three games in a row for the first time since 2001.
7. United have lost at Old Trafford to Newcastle for the first time since 1972.
8. United have failed to qualify for the Champions League for the first time since 1995.
9. United are guaranteed to finish the season with the lowest points tally ever in the Premer League era.
I don't want this to sound like I believe David Moyes is completely incompetent, I actually think he is a good manager but I don't believe his style was ever going to work at United. As I said at the start, I never wanted him to be fired but I thought it was inevitable. Every part of me wanted him to be a success, but to do that he would have needed to become more adventurous, something I don't believe he would ever have done.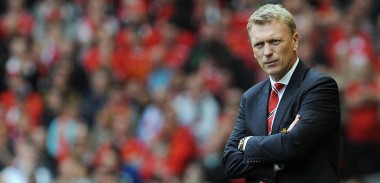 This brings me back to my original point, time. While ten months may seem like to short a term for the manager to really make a difference, the point I'm making is that he didn't need to improve a great deal. His main objective this season should have been to instill a philosophy in the team, get them and the fans to understand his vision. As the months rolled by there were no signs that Moyes was doing this, or even could do this. At that point, with the summer transfer window looming and a proposed budget of 200m to spend on new players, ten months may have been enough.
This is of course only my opinion. I don't agree with how the sacking was handled; allowing the media finding out before the man himself. I also think that the opportunity for Moyes was the proverbial poisoned chalice as there was always going to be too many comparisons to Sir Alex. I would not be surprised to see David Moyes move on to a new job next season and be very successful.
The future for United is very complicated; rumors of Van Gaal, Simeone, Mourinho, Giggs, and even Ferguson being the next manager are rife. The only certainty for now is that when the weekend comes and Norwich travel to Old Trafford and Ryan Giggs will be in the dugout as manager and player.
Enjoy that? Give it a share!