The blue smog is slowly lifting on a disappointing Derby defeat the morning after the night before it's clearly time to reflect.
The Line-up:
In part when the line-up was announced I was in agreement that an extra man in midfield would be required to quell City's obvious strength but again I was left confused by the use of Cleverley who has featured in all Liverpool, City, Arsenal and Spurs games this season as well as a fair helping of Champions League games. Moyes is almost using him as a big game player someone you wheel out for the big occasions where confidence and experience is key. A player who is clearly struggling at the moment with a backlash on social media and in the press, I would have thought he would be best served to remove some of the pressure from his shoulders not throw him in to the big games in a sink or swim environment. Mata again was used on the right side of an ever changing system to see the best out of the 37 million pound man we need him playing a central role, you don't spend 37 million to play a player out of position.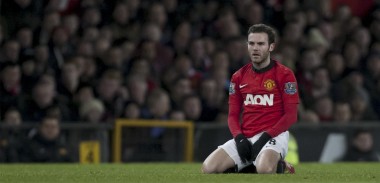 The Game:
City started the game like they had been catapulted onto the pitch from the dressing room, they clearly sensed blood and wasted no time taking the lead through Dzeko, after a brief spell of dominance where they could well have added to their tally we started to impose ourselves on the match with the much maligned Cleverley moving the ball quickly and purposefully about the pitch, I don't think Cleverley is a bad player I just think he needs limited responsibility, put a Scholes, Gerrard, Iniesta, Silva or even a Mata beside him and I think he would flourish. We created some good opportunities where that final ball was rushed or the right option not selected, Fellaini was almost in a Left Wing position at times and should have seen red for a mindless elbow that summed up his game.  In the second half we resorted to our main threat coming in the form of our fullbacks with a succession of poor crosses finding only City players or going out of touch. We didn't seem to have a plan and ultimately with no plan you won't succeed. City went on to score 2 more and win the game as they were expected to do.
The Chosen One:
The support has become strained in recent weeks as even the most ardent supporters of Moyes have become tired of the same excuses that we were just unlucky. He is clearly a man under pressure, with a number of players out of contract in the summer, some dead wood and an unfortunate Injury list that's seen Rooney and RVP feature together in only 15 or so games this season it's certainly not been an easy baptism. We were told to get behind our new manager and with funding in excess of 70 million you can't argue he has been backed financially. So what's missing, has he lost the players? Are they buying into a philosophy that has no proof of success? Are they as confused as me over the team selection process? This of course is guess work but what is clear is even the most patient of fans are starting to become restless.
Twitter was rampant on match day with some sections of the United fraternity hoping for a City win just to dent Liverpool's title tilt. If the noisy neighbours we're to go on and win the title it would be the lesser of two evils but still a bitter pill to swallow.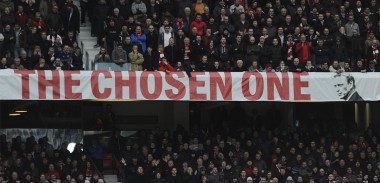 The Manchester United Vessel still afloat damaged but repairable the only question is will Moyes still be in charge when is sets sail next season?
Enjoy that? Give it a share!