Veni, vidi, vici. Those famous Latin words – English translation: I came, I saw, I conquered – reportedly written by Julius Caesar in a letter addressed to the Roman Senate informing him of his victory over his enemy, Pharnaces II of Pontus, are not those one would necessarily associate with a modern-day footballer. However, the phrase not only seems fitting for a certain Manchester United centre-back, it completely embodies him.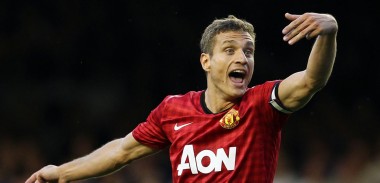 Born in Užice, a city then of Yugoslavia, Nemanja Vidic came from humble beginnings, a war-torn world away from the life he leads now as captain of Manchester United. A proud Serbian, his only escape from conscription during the Yugoslav wars was the fact he played for Red Star Belgrade, a source of national pride and a team of which he became captain in his early twenties. A two year spell with Spartak Moscow saw him land on United's radar and he was subsequently signed in January 2007.
After a shaky start to his career as a Red following his £7million move, Vidic became a cult hero amongst the supporters for his no-nonsense defending, last-ditch challenges and superb marshalling of the back line. His partnership with Rio Ferdinand at its peak was no less effective than the Iron Curtain before its fall. Ferdinand's ability to read the game and play the ball out from the back under pressure beautifully complemented the Serbian's thrashing tackles and willingness to put his head where it hurts. David Hall of FourFourTwo succinctly but brilliantly encapsulated the cohesion of the twosome: "… the perfect combination of a ball-playing centre-half and a partner who would throw himself in front of a train."
Although arguably not as good a footballer as his team mate, Vidic's battling qualities saw him handed the captaincy in 2010 and he duly led the team to an historic 19th league title in front of a buoyant away end at Ewood Park the following May. A disheartening Champions League Final on home soil followed, a 3-1 defeat at the hands of Barcelona. Two years later, however, he had his hands on silverware yet again, lifting the Premier League trophy alongside vice-captain Patrice Evra and departing manager Sir Alex Ferguson, his team then applauded off the Old Trafford pitch by 70,000+ jubilant Manchester United supporters.
During a difficult 2013/14 campaign under the new boss, David Moyes, Vidic's recent revelation that he would be leaving the club at the end of the season after seven and-a-half years of service was met with disappointment in most cases. There followed a wave of indignation with regard to his announcement coming as early as the beginning of February, some supporters arguing his head was already in Italy following – now confirmed – rumours of an agreement to join Inter Milan in the summer. As the close of the season edges ever closer, however, the overwhelming feeling towards the United captain is gratitude. After all, were the Serb to carry on into next season, he would be fast approaching 33 years of age and, with his best years already behind him, the physical demands of Premier League football might just be too much of an ask for a still powerful but somewhat creaky centre-half. Still United's most solid defender on his day, Vidic's armour is now dented. The time has come to gradually phase out the old guard and let Manchester United do what Manchester United does best: hand opportunities to the youth.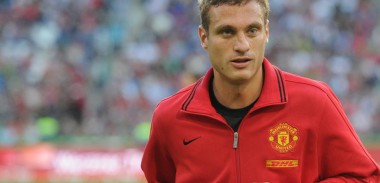 For the departing skipper, a lot is owed to his upbringing in a war zone, the challenges he faced and the people he lost. All three factors are perhaps evident in his blood and thunder approach to football: Go hard or go home. Win at all costs. Never say die. He bought into the Manchester United attitude, the philosophy, the way football is played at Old Trafford, history preserved, legends revered.
It has truly been a case of veni, vidi, Vidic.
---
Enjoy that? Give it a share!