After losing the league title in the most painful fashion possible (Back in 2012) it was important for Manchester United not to dwell on that traumatic afternoon in Sunderland, but to recuperate and rebuild with the help of a large transfer budget. This was done in emphatic fashion by recruiting two genuine world class players in the form of Van Persie and Shinji Kagawa.
Sadly, it's only really worked out for one of these players. Shinji Kagawa, one of the most naturally gifted passers of the ball in the modern game has become a lost cause at Manchester United, even though a player of his ability is just what this club needs. His weight of pass is consistently pinpoint; he infuses life into counterattacks against knackered teams with his often unnoticed excruciating pace and manages to find himself in exceedingly productive areas when it comes to receiving the ball in attacking situations. His performances aren't always ones of game-changing brilliance but one of steady, screw-turning control that gradually wears down defences. In a way he resembles his Asian counterpart Ji Sung-Park who left at around the time of his arrival, the way he consistently works hard for the side and plays his passes not exactly splitting the opposition defence but certainly prompting intelligence in United's attacking moves. This is something United must utilise, because sometimes a killer pass won't come instantly, you have to work and recycle the ball in order to open up a good gap. It doesn't come quickly, and Kagawa knows that better than anybody in that united side.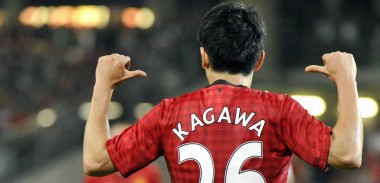 Detractors will argue that no player should require their entire team to be built around them simply to be able to affect games, this is a fair point but at times this type of mindset is necessary. It is done successfully at Chelsea where Hazard is targeted by other players working hard (and smart) to give him space on the flanks to be affective. It is also done in the blue half of Manchester where players work off David Silva in order to produce opportunities. It's also argued that Kagawa's lack of physicality has hindered his capability in the Premier League. This shouldn't be something that affects him though, if you look at the way Silva and Mata have adapted their game it's very telling that players with good enough knowledge and awareness, along with excellent technicality can flourish in the Premier League. This is the only justified criticism you could make regarding Shinji Kagawa.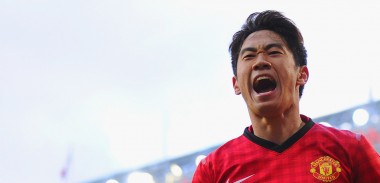 Unfortunately for Kagawa, he came into a side that boasted (and still do) one of the best number tens on the planet in the form of Wayne Rooney. This has resulted in the Japanese playmaker being drafted out onto the wing or the bench for a large proportion of his Manchester United career. When you're playing on a flank, your passing options reduce to around 30 degrees as opposed to around 180 degrees when you are in that number ten role, not only has this proved to be a restriction, but it's also demoralised any form of confidence and arrogance that Kagawa had when he joined the club. Due to this, Kagawa only really obtains one special moment of his 18 or so months at united, which is when he netted a hat trick at home to Norwich City on a sunny March afternoon last season. That performance displayed vigour, attacking verve and a lot of composure as well as maturity. With the inclusion of Juan Mata in the side it makes it that much harder for Kagawa to be involved in the side, and with the way Moyes likes to use wingers and a centre forward there is only really space for one player to fill that role in behind the striker. So with the heartbeat and engine of the club Wayne Rooney instrumental in any success that comes our way this season and arguably the most talented controller and distributor of the ball in the Premier league in the form of Juan Mata both vying for a place to play in that number 10 role, it seems poor Shinji won't get a look in anytime soon.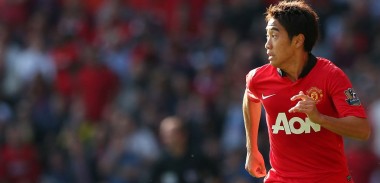 Despite this, I firmly believe that if we are to have any success over a free scoring Liverpool side; that are brimming with confidence come 16th March it is pivotal that Kagawa is included in the side playing in his favoured position. Obviously the inclusion of Rooney is detrimental to any game and for this match he is needed more than ever. I think he ought to play a more advanced role to accompany Van Persie. Januzaj and Valencia should patrol the flanks and Mata brought on as the game requires fresh legs. The reason Kagawa must play is down to the way Liverpool set up. Now even though the scousers have been somewhat magnificent this season, there are still chinks in this Merseyside armour, particularly in the defence. Rodgers tends to play a relatively balanced line with neither fullback really bombing forward; Cisshoko, Flanagan and Johnson don't particularly offer that much pace going forward. This means that a bit of patience is required, an array of attempted 'killer passes' didn't work at home to Fulham so it only makes the prospect of doing it against Liverpool that less logical. This is why using Kagawa will benefit the united side because he will certainly know when to play the simple pass and release a key pass. What's also worth noting is the potential Liverpool midfield; I expect it to be Gerrard and Henderson, who both don't mind getting forward, and will against our defence, there has maybe been a sense of intimidation and insecurity in the past few seasons whenever Liverpool came to Old Trafford. That anxiety is now eradicated. This will leave gaps however, which I have no doubt Kagawa will exploit with his energy and passing ability. The reason I don't believe Mata should start is due to his lack of work rate and speed. Bringing him on with 25 minutes to go with the scores at 1-1 will without a doubt provide an extra thing for Liverpool to think about (even if he winds up on the wing) but starting him will be a mistake as Liverpool's efficiency and organisation won't allow him the space he needs to be effective.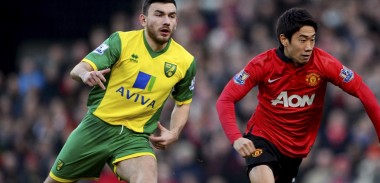 Question this you may, but the best way to nullify Liverpool is a mixture of pace and patience. Let's just say I won't be happy if I spend 4 hours on a train just to turn up to Old Trafford and see that Kagawa is on the bench.
Enjoy that? Give it a share!