In many ways the league cup semi-final second leg has become our biggest game of the season. After defeat at Stamford Bridge, the boys really need to pick themselves up and put in a real shift to overcome a 2-1 deficit against Sunderland to advance to the league cup final, which will undoubtedly be against our noisy neighbours, Manchester City. Here's how I think we'll line up.
Goalkeeper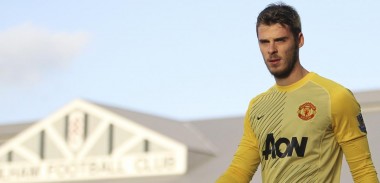 Once again, there'll be no dropping David De Gea. He is slowly becoming one of the finest keepers in the league and this season particularly, we've needed him at some big moments. He has grown from shaky starter to reliable and ready whenever called upon to don the number one jersey. He has age, athleticism and ability all on his side and I foresee a long career at United for the Spanish shot stopper.
[hr]
Defence
Again, shaky on the weekend. Some pundits are saying Vidic has lost his own fear factor but I disagree, he is a world class centre back and as a whole the team are lacking a bit of confidence and it is showing in individual performances. Vidic will be back bigger and stronger but in the meantime I think it will be Phil Jones who takes his places alongside Jonny Evans at centre back. We should see Evra in his left back position, despite limping off against Chelsea, with Rafael on the right.
[hr]
Midfield
The question is, how much does Moyes want to go for it? Will he line up all guns blazing or will he be reserved and opt for a sterner approach. History of Moyes' teams would say he'll play it safe. Januzaj has started a lot of games lately and we've relied on him but I'm not sure how much Moyes wants to use him in his development, though he may not have much choice. I think Fletcher will return to the middle of the park with Carrick with Valencia on the right. I think this is likely to be the midfield we'll but come on Moyes, let's see Zaha and Kagawa have a run at some dogged Sunderland legs at some point.
[hr]
Attack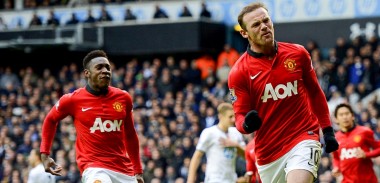 Moyes hinted that both RVP and Rooney are close to full fitness and I expect (maybe hope is a better word?) that we'll see one of them making the starting XI – my thoughts are that it'll be Rooney who we'll see play in his number ten role where he has been very effective in the games he has played this season. Boy, do we need him back, and RVP for that matter. I expect that Welbeck will continue up front on his own, but wouldn't it be nice to see two play up front for a change?
Predicted XI
De Gea
Rafael Evans Jones Evra
Valencia Fletcher Carrick Januzaj
Rooney
Welbeck
Who do you think will be in David Moyes' Starting XI on Wednesday night? Comment in the section below.
Enjoy that? Give it a share!