Juan Mata to Manchester United?
As last night's Telegraph "exclusive" proclaimed that United were readying a £37m bid for Juan Mata social media sites went into meltdown. It seemed as though everyone had an opinion from the average Joe to Gary Neville, from Ollie Holt to Matt Dickinson. Whilst not surprising that the football world deliberated over what can be described as an exciting development, it must be said the sheer magnitude in the difference of opinion that ensued was ultimately unforeseen.
Never before have I witnessed such a strident division of opinion between United fans, in relation to what I can only be described as an absolute no brainer. If Mata is available we should get him, simple as that, no qualms, no if's, no but's – just do it. (Admittedly, I am much less assertive in my actual belief that we will get him)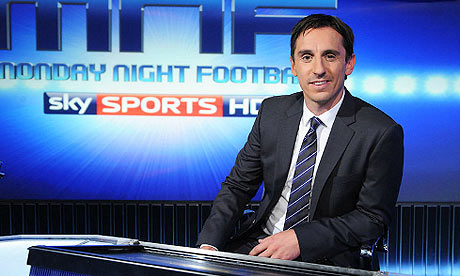 Gary Neville last night said that he doesn't think "Mata would fit the current United system".  The fact is we don't have a current system. We are currently in lingo or what can more aptly be described as purgatory. We have no apparent style of play, no philosophy; in fact this has been the most prevailing argument used against Moyes thus far. Many times I have heard fans discontent at the lack of evident style or structure that Moyes is trying to play.
Think about it, all top managers have a set structure, style of play and template they adhere to and we can associate them with. Wenger – control/short passing. Mourinho – defensive. Guardiola – tiki taka. Ferguson – quick counter-attacks. Emanating from such a suggestions is the realisation that Moyes has two inherent problems to contend with.
Ferguson's style of play is embedded in United's structure, so much so that it is now all but institutionalised. How could not be after so long at the helm? Moyes, a man with his own philosophy and ideas must now change this and but is own stamp on things, however as we know, no one likes change.
The second problem is that many still fail to realise what Moyes is trying to do at United. What is his style of play or structure? We have been given no indication as of yet what formation or philosophy he is looking to build on. My theory here would be that having been at Everton for so long where expectations were not as high he is now not 100% sure himself. As such his style of play was based on getting the best out of limited resources. At untied such a style will not suffice. It remains to be seen whether Moyes can alter his preferred style of play/structure to ensure success at United but I have no doubt the signing of Mata will go some way in strengthen the possibility of doing so.
[hr]
Mata can play on the wing
Contrary to popular belief Mata can play on the wing and in fact prospered in doing so for Chelsea under AVB. In fact one look at the Guardian's headline from Sunday 21st August 2011 which stated "Chelsea set to sign Valencia winger for £26 million" presents further proof of his proficiency to play out wide.
He may not be your conventional winger, who hugs the touchline with bags of pace, but football has evolved and the modern day winger tends to be attributed more with touch, finesse and technique. Iniesta a central player by and large, was, and still is often deployed out wide for Barca as part of an attacking 3. With Young and Valencia we perhaps have two of the most modern day traditionalistic wingers around, and if memory serves me right, that aren't exactly prospering are they?
[hr]
The start of Moyes' Restructuring?
A quick look at Everton under Moyes and it is obvious that he doesn't necessarily use conventional out and out wingers. More often than not he deployed wingers with a tendency to tuck in e.g Pienaar and Osman, and instead, width was provided by attacking fullbacks e,g Baines and Coleman.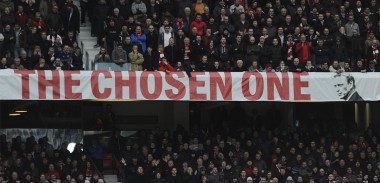 Could this be the beginning of his plan to implement a similar formation, whereby wingers tuck in and full backs effectively become wing backs at United. The summer long chase of Baines gives us further evidence to suggest that this was/is the plan, but the signing of Mata could yet be the biggest signifier in relation to what style/structure Moyes wishes to implement.
[hr]
The Ozil Effect
While many may disagree with the aforementioned points outlined, they cannot disagree with the fact that the signing of Mata would give everyone a much needed boost of seismic proportions, akin to that of Ozil upon his joining of Arsenal. One could argue that the attacking midfield area was Arsenal's most well stocked position yet the buzz and anticipation of such a signing gave fans and players alike that much needed boost. Sound familiar??
There's just no getting away from the fact that Juan Mata is a class act, having been awarded Chelsea's player of the year award the last two years, his only two years at the club, one could not fathom such a move would ever materialise a year ago. In fact I recall only last summer many United fans were calling for a swap of Rooney and 10m for Mata. Not only is he proven world class quality, he is proven premiership quality and this argument stands strong against those of whom are suggesting that the money would be better off spent of Julian Draxler of Schalke.
At 25 years of age Mata is yet to reach anywhere near his peak and at a time when inspiration is needed, the Spanish schemer could just be the man to provide it. Whilst nothing but a pipe dream maybe, there is no doubting that fact that if there is any inclination that a deal can be done, and by all accounts there may actually be, we must get Woodward back from that urgent bit of transfer business he's been dealing with since he so abruptly left Australia on July 17th. Oh Ed where art thou??
Do you think Juan Mata would be a good signing for Manchester United? Comment in the section below.
Enjoy that? Give it a share!