Word on the street (internet) is that Wayne Rooney is considering his options with 18 months remaining on his United contract, and stalling ahead of a renewal ahead of the World Cup. Based on the current form of the club and a number of the players around him, it's exceptionally tough to begrudge him a stance so non-committal. United lost their fourth home game in six with a tepid performance against Swansea City, bowing out of the FA Cup in the third round for only the second time in 28 years. Here's what stood out;
There is no Plan B
It's something Sir Alex Ferguson rarely needed, mostly because his Plan A was often so effective, and even when it wasn't, his teams often still had enough passion and drive to get them over the finishing line. In this instance, David Moyes is shorn of his two best players, possesses a central midfield woefully short of attacking instinct and is seeing an 18-year-old winger outshine team-mates with far greater experience. Bring that mounting injury list into your thinking, then it's small wonder that Moyes has so few options at his disposal.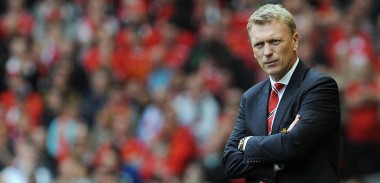 Thing is that a point will come where the pattern flowing through the defeats to Everton, Newcastle, Spurs and now Swansea will be impossible to avoid, and Moyes will have to consider other options. It's often the same; United have enough possession but do little with it, create too few chances and look defensively feeble. This theme is becoming so common that there must come a time where Moyes considers other options, even if they don't feature his most attacking line-up. At present, Moyes is clinging on to a style of play and tactics that has long been found out, along with a bunch of players who are, at present, incapable of producing what he wants against sides with a lick of organisation about them. Question is, when will enough be enough in Moyes' mind?
Fans are (so far) responding in a measured fashion
Obviously, there are those that still question David Moyes' appointment and have done since his succession was announced in May. Changing the sort of minds who've insisted on declaring and tweeting for a Moyes exit isn't an easy task, especially after these four defeats in six home games, and it'd take a most placid United fan to suggest that what we're seeing at this present stage is completely acceptable. But we all know that there's more at play here than persistent media faux-pas and puzzling selections from the man in the hot seat, and it's comforting to see the majority of Old Trafford realises that.
Make no mistake, the Glazers will surely act if a breaking point is reachde; the club is a highly lucrative asset for them, after all, but as United's season has yet to creep into unsalvageable territories, they'll hold fire and will surely do for the foreseeable future. There is no open rebellion in the stands, but there is plenty of disappointment. Given how ruthless owners of other teams with United's stature have been when their managers have underwhelmed, Moyes and his players must be glad of some breathing space and patience.
Of course, that comes laced with an ominous "for now."
Buttner was one of United's best performers
For all intents and purposes, Alexander Buttner hasn't underperformed at Old Trafford so much as he has been inadequate for the task of left-back, at least in this side. Defensively, he's something of a mess and frequent sojourns into attacking positions can often leave the rest of the back four in no man's land. But yesterday, not only was he at fault for neither goal, but he was one of the best players in a red shirt.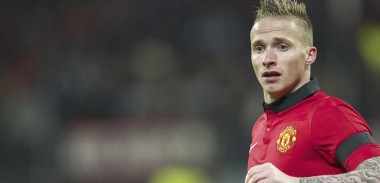 We've seen on a few occasions that Buttner has quite a decentcross on him when given enough time, and the deep, curling ball that led to Javier Hernandez's goal was inch-perfect for the Mexican. His work-rate and desire were a cut above a number of others, and for once, he saved a goal with a clearance from Jonathan De Guzman late on. Of course, this hardly makes Buttner a world-beater, but in the face of a number of uninspiring displays, at least the Dutchman was putting in a decent effort.
Fabio has made it easier to stay dropped
It's a little churlish to suggest that Fabio deliberately got himself sent off just because he takes issue with how sparingly he's been used under David Moyes; Fabio doesn't hate the club, and would surely refrain from doing something so unilaterally stupid as this on purpose just to make a point (if he did, well…). But in one fell swoop, within four minutes of his return to the starting line-up, he was on his way down the tunnel having received his marching orders for lunging wildly at Jose Canas. There have been worse challenges this weekend, let alone this season, but the Brazilian's will simply make it far easier for Moyes to keep him on the margins of the squad, and whichever way you look at it, that's a sad eventuality given his talent.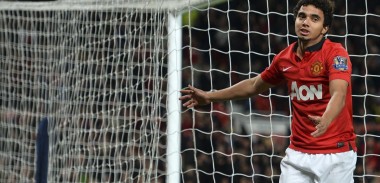 Moyes has to react
This isn't an attempt to lump the blame squarely on the manager's shoulders, not by any means. United's issues are legion and not limited to the Scotsman but this is the time, with a squad short of confidence and with another game following so closely that David Moyes has to stand up and lead. Simply put, it's his bloody job to do so.
That's easier said than done, obviously. There are more than enough flashes and instances to suggest this bunch of players are not fully behind their new boss, and if that's the case then Moyes as an uphill battle on his hands. But strip away all of the talk of transfers, the owners and injuries; right now, he has to do a better job of motivating the players that he has at his disposal. Even to someone who struggled to hold down a place their University's 4th-tier team, that's elementary. The lack of emotion shown when Hernandez equalised is forgiveable, but when things have gone awry of late, Moyes is cutting a figure so dejected that he may aswell be watching from the changing room, such is the encouragement he offers from the stands. We'll never be privy to any emergency squad meetings at the Training Ground Formerly Known As Carrington, but you'd hope that Moyes has bottle hitherto unseen in his tenure so far to rally the troops available to him. He can treat it as a relegation dogfight if he wants, but he must combat this lethargy and inject some fight into his team.
Enjoy that? Give it a share!