An unpleasant return to the Moyes era
Perhaps it was folly to suggest that we could chalk off the last nine months of football to a bad dream just because a different man now leads the side. The second half against Norwich, in which we ripped into a team starting relegation in the face, appears to have been a blip, if yesterday's performance was anything to go by. United were outfought by Sunderland and failed to make the most of the possession they'd been granted. Not that this club's limited central midfield and the woeful distribution of our wingers have suddenly improved due to this sudden change in management, but one would have assumed that Ryan Giggs had spent enough time watching United this season to know what worked and what didn't; whatever we ended up with yesterday simply did not.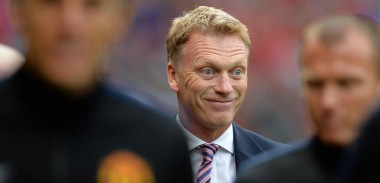 Van Gaal must consider who he jettisons
If, as is widely expected, Louis van Gaal takes over as permanent manager of Manchester United in the coming days, then he will inherit a squad that is in no way as bad as performances at Old Trafford and a thoroughly indifferent league position would suggest. But if Saturday's match proved one thing beyond all doubt, it's that the Dutchman, or any newcomer has to take a long, hard look at this group of players and be ruthless in regards to who is allowed to stay.
This defeat was a perfect example of why United's midfield needs such attention; both Nani and Ashley Young were guilty of frequently terrible delivery, Michael Carrick and Darren Fletcher were sloppy and limited, despite their tenacity and the aged centre-back pairing of Nemanja Vidic and Rio Ferdinand could not cope with Sunderland's rare attacks. David De Gea needs more protection, and the club's strikers need better service, and with so many consistently uninspiring performers within the squad this season, the next Manchester United manager may need to be particularly brutal in terms of who he decides to retain.
The players didn't fancy the Europa League
Tottenham Hotspur's 2-0 defeat to West Ham meant that a United victory would leave qualification for the Europa League in their hands, thanks to a vastly superior goal difference over Tim Sherwood's side. But as has been the case all season, United ignored the potential prize and settled for a mediocre performance. Giggs noted in the first few days of his reign that he felt it was important to maintain European football at Old Trafford, but that doesn't necessarily appear to be a sentiment shared by his charges.
In some ways, United are simply better steering clear of the competition; qualification begins in July, not long after an assuredly sweltering World Cup in Brazil, and the thought of beginning competitive football so early when United's primary objective next term is a return to the top four would be detrimental. But that does not stop this most recent failure to seize an opportunity to compete for silverware from being disappointing, and it surely won't look particularly good to any incoming employees, either.
Urgency is essential for success next season
That's not a certainty, of course; Jose Mourinho may yet go on to prove that a pointed counter-attacking approach can reap dividends should Chelsea end the season on top of the league table, but all signs point towards the club's next manager bringing a return to fluent, attacking football. That, in itself is enough to ease the sting of another frustrating defeat, but it won't be as easy as simply implementing a new system that empowers the club's attacking weapons; the club's new leader has to remind Manchester United how to play football with an urgency when it's required.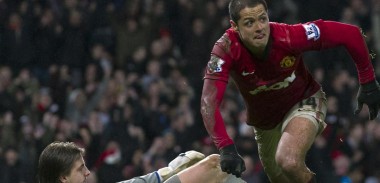 Again, we saw signs of a step up in possession, but not in intensity as the game wore on with United losing at home. Given how poor our league record is at home, you would be forgiven for expecting some show of pride and a sense of urgency on display, but all too often, United have looked defeated long before the final whistle. It has taken a worryingly short time for the never-say-die attitude that Sir Alex Ferguson demanded of his side to be discarded, and given how many times it could have saved the club this season, it has to be reinstated, and quickly.