For many years, Rio Ferdinand has embodied the spirit, affection and appetite required be a successful Manchester United player. His game revolves around dominating strikers, taking up excellent positions and helping to bring the ball out of defence into attack efficiently by having an excellent reading of the game but most importantly being a focal point on the pitch and, alongside Vidic, an intimidating figure to go up against to say the very least. In July 2002, Ferdinand joined the club in an attempt to fill the gap that Jaap Stam invariably left when he departed a year earlier. 304 appearances on, I think its fair to say that this rather large man from Peckham has been an integral part of all the success Manchester United have encountered. Being only 16, Rio Ferdinand has become somebody I've just expected to be part of that Manchester United back four.
Unfortunately, like many things this season at Manchester United its all gone quite pear shaped for poor Rio. Only making 22 appearances out of a possible 53 this season is sadly quite substandard for a defender of his calibre. It appears that the unrelenting scourge of age has limited his performances this term. I must admit that at times this he has resembled a man who is punching above his weight. Even in games against so called weaker teams (yesterdays disaster is a good example) it all seems quite laborious for Ferdinand and players that he'd usually brush aside have started to be problematic. More or less every Manchester United fan that you'd see would have to admit that next season would be a bridge too far for Rio Ferdinand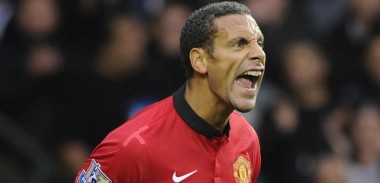 Why would he play next season? 
It is clear that despite how useless he is on the pitch, Ferdinand is someone who players can look up to and rely on off the pitch. As somebody who has lifted the Champions League trophy, his experience and recognition of the game is invaluable and may help the likes of Michael Keane progress at United should he still be in and around the squad. Despite the trauma of this season, Ferdinand still very much acquires that winning mentality which is so vital to the clubs philosophy. He has (at times) displayed some heroic moments which reminded everyone why we all bought into him in the first place such as a compelling display against Bayer Leverkusen last December.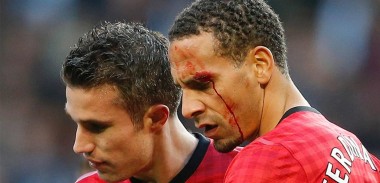 Why should he not play next season? 
A lot of Ferdinand's accomplishments have come due to his (at times) flawless defensive partner Nemanja Vidic providing back up for whenever Ferdinand was caught in a bit of trouble. Over the years, they have formed such a formidable partnership which is still actually quite effective; take note of the home leg against Bayern Munich, and in Giggs's first game as interim manager. But with Vida off to Italy, that legendary partnership can no longer be put into practice which somewhat inhibits Ferdinand's level of performance. It is a common occurrence with defenders where they just seem to perform at a higher level with some people. There is also no guarantee that his presence will aid the likes of Michael Keane either; Ferdinand's presence could actually be detrimental to the progression of some youngsters as he would be taking up those places youngsters could actually fill. With major changes being needed at the back, it is likely that the new Manchester United manager will prefer a centre back with more pace and power to their game.
Although I do have a lot of time and respect for Rio Ferdinand, it does seem like the right time to call it a day. Even though he'd undoubtedly rather wave goodbye to Old Trafford having had a prosperous season (instead of finishing 7th) the moment is right for him to move on. Just like with Scholes and Neville, I have grievously convinced myself that Rio can't be a part of Manchester United's future anymore.
Enjoy that? Give it a share!