After a fairly routine win for United at the weekend in which Wayne Rooney bagged a brace, Juan Mata broke his scoring duck and Javier Hernandez looked fairly annoyed after scoring, United must now prepare for their biggest test of the season. Newly crowned Bundesliga Champions Bayern Munich are in town for what could turn out to be the last game of Champions League football at Old Trafford for a year at least.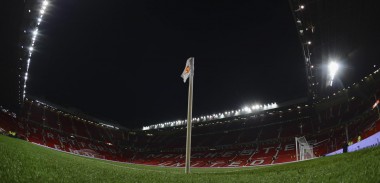 So what will Bayern bring to Manchester on Tuesday? First of all they are of course headed up by Pep Guardiola, the man who orchestrated two Champions League final defeats over two much better United sides than the one we are currently watching, and he has also managed to seamlessly transfer that unique style of play from Catalonia to Bavaria with relative ease. Tiki-Taka football isn't exactly everybody's cup of tea and quite often at Barca, games could get frustratingly boring as they took opponents apart pass by pass, yet at Bayern, although we do still see similar passages of play to the aforementioned, he has more players at his disposal who will use this tactic to devastating attacking effect.
The likes of Frank Ribery and Arjen Robben only know how to play football one way and that is through attacking and driving at full backs. That in itself is a terrifying prospect given the unpredictability of Rafael, Evra and Buttner this season, so putting them up against two of Europe's most potent wingers is painful to even think about. With Evra suspended for Tuesday's fixture, we can assume that Alex Buttner will be given the task of trying to handle Arjen Robben on the left hand side. The only things these guys share in common is that they speak the same language…. Moyes should see this as an area of weakness for United and may opt to play someone like Valencia ahead of Buttner (albeit of out position) in order to provide some support defensively but sitting back could be a recipe for disaster against this Bayern side.
As we all know United do not have strength in the centre of midfield and when comparing with Bayern's central options it is dim reading with the likes of Javi Martinez, Bastian Schweinsteiger and Toni Kroos possibly lining up opposite Tom Cleverley, Marouane Fellaini and Michael Carrick. Giggs may be an option Moyes may use however against the speed of Bayern would he be able to have as big an impact as he did against much less talented opposition in Olympiakos in the previous round.
Ahead of them we are likely to see Ribery and Robben as mentioned but you can also throw Mario Gotze, Xherdan Shaqiri and Thomas Muller into the mix in support of Bundesliga top scorer Mario Mandzukic. The big Croatian is strong and powerful and has the potential to cause United a lot of problems considering how we have struggled against bigger centre forwards already this season. Gotze brings trickery and has the ability to thread a killer pass, Shaqiri has power and precision in the final third and Muller brings an aerial threat along with a devastating repertoire of passing into the front men.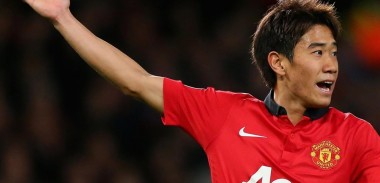 So judging by that sitting back doesn't seem like a viable option for United, who simply cannot play it safe at Old Trafford as David Moyes has tried to do on several occasions this season. Even though we have "super Dave" in goal it would be tactical suicide to allow those players the opportunity to play the ball high up the pitch in the United half. For me Bayern do have weaknesses and they are in the back line. Phillip Lahm is not one of those weaknesses may I add, and the Bayern captain will be a good match for Valencia should he start. David Alaba is also a competent full back and has really impressed this year however I feel Adnan Januzaj could cause him problems IF he plays. At the heart of the defence is where United can prosper against Dante and Jerome Boateng who are both susceptible to making mistakes. We saw in the group stages when Bayern played City that Boateng falls asleep and can make catastrophic errors coupled with the fact that he struggled to handle the intensity of Premier League football when playing for City so Kagawa / Rooney should be able to cause issues. Dante is a strong centre half and effective going forward, but he is slow and United do have pace with the likes of Danny Welbeck, Hernandez and Januzaj who could all tie the big Brazilian in knots if able to run at him. Of course if United do manage to break through there is the small matter of Manuel Neuer to beat in the Bayern goal but Danny Welbeck is more than capable of beating him when the time comes…… Right?
It doesn't exactly paint a pretty picture but that is the size of the task that awaits United on Tuesday night and with Old Trafford rocking and few moments of magic you never know. See you all at Old Trafford!!