Ryan Giggs has been speaking ahead of Manchester United's Champions League clash with Bayern Munich where he was very positive about the forthcoming games.
All signs seem to point to a Bayern victory, United are enduring their worst season in the Premier League era and go into this game in extremely mixed form, with decent wins over West Brom, West Ham and Aston Villa between two embarrassing defeats at Old Trafford to Manchester City and Liverpool. Meanwhile Bayern are the reigning Champions of Europe and just last week clinched the German title. Despite this the 40-year-old Welshman refuses to surrender believe.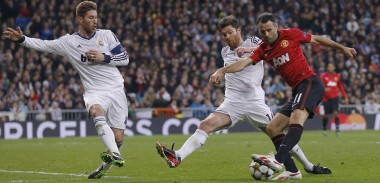 "Obviously Bayern are a fantastic team. They are the holders and are obviously a very strong team and probably favourites in most people's eyes.

"But we are Manchester United, it is at Old Trafford and we have seen so many great nights in Europe especially. "

"As players we don't see ourselves as underdogs, we see ourselves as Man Utd playing at home in the Champions League and we can't wait. These are the games that you want to be involved in as a player and we will go out there and try and win the game. It is going to be tough but it usually is in the quarter-finals of the Champions League and we are confident."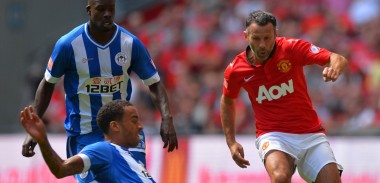 Giggs was also comparing the current squad to that of Ferguson's in 1999 where he stated;
"Obviously the players are different but the tradition and the clubs are still the same. Two huge clubs, two great histories and two football teams that play football the correct way. When Bayern play Man United it is always a great spectacle whether it be in the Champions League final or whether it be in the quarter-finals."
Not only did has he confident of an upset against Bayern he feels as though United can go all the way in the competition.
"Of course it is possible (for United to win the Champions League) you need to play well, to get that little bit of luck which we didn't have last year."
While at the press conference he was also asked whether he would be retiring at the end of the season where he failed to give a definite answer.
"I don't know. At the end of the season I'll take stock and see what I want to do."
Enjoy that? Give it a share!