With the summer transfer window fast approaching many are expecting a busy period for United, with an expected 4-5 big players arriving at Old Trafford. There will also be plenty of departures and United won't be able to buy a replacement for each sold player. We know Vidic is off to Inter and Evra and Rio will be probably leave, lowering the squad's average age by quite some bit. Players like Young, Nani, Buttner and Cleverly all have question marks surrounding their future at United and I think finally we will see the Welsh wizard Ryan Giggs retire in the summer.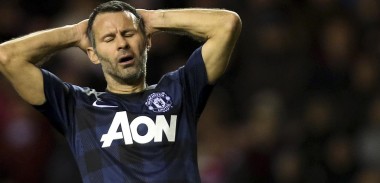 With this in mind many new players will need to be brought in but I feel we already possess suitable replacements.  As well as looking to buy new talent I think United should put our faith in our youth players.
As a United fan we all know the famous saying "you can't win anything with kids", Ferguson was a great believer in youth and Moyes to some extent is the same. Now we don't possess a crop of youth players like we did in the 1992 but without a doubt some should be given a go.
With a supposed £150 million war chest in the bank many teams will use this as leverage in the summer when United are out looking to buy players. The market is already inflated with teams like PSG and Real Madrid pretty much willing to paying anything to get certain players. This is not to say we shouldn't buy players in the summer as we need to, a defensive midfielder, a creative midfielder,  left back and centre back are vital going into the new season.
Good value for players will be difficult though and that's one of the main reasons  why we should give youth a chance. United are blessed with one of the best scouting systems in the world and we have plenty of good prospects on our books that could break into the first team next season.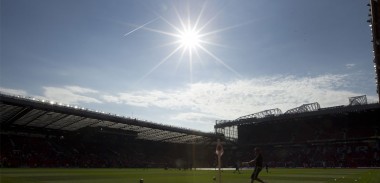 In the keeper department United are strong in this area, with the possibility of Andres Lindergard moving on in the summer, Ben Amos definitely has the ability to step up as reserve keeper. Another promising young keeper on United's books is Sam Johnston, who is currently on loan and Doncaster Rovers. The young Englishman has put in some great performances so far, keeping his 3rd clean sheet out of 4 since joining the rovers recently.
At the back United will be undoubtedly looking to buy a new centre half with Vidic and probably Rio leaving. Personally I think Michael Keane should be given a chance, able to play centre half or full back, he would be great addition to the squad. He spent last season on loan at Leister City where he played very well and is currently on loan at Blackburn Rovers. For next season it looks as if United will have Jones, Smalling, Evans and maybe a new signing. But if a new face doesn't arrive then Keane could be United's 4th centre back.
In midfield United's most talented players are Nick Powell and Jesse Lingard, both have been on loan this season and have played well. Powell has most impressed out of the pair, signed from Crewe nearly 2 years ago plenty of people saw why he was signed when he banged in a stunning Volley in the League 2 playoff final.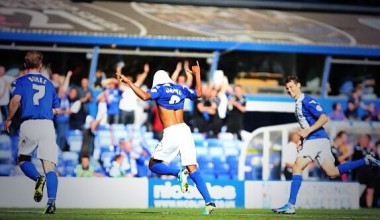 He's been fantastic for Wigan and is there top scorer with 11 goals in all competitions, which is made more impressive by the fact that he's missed around 10-15 games through injury. Powell 's main position has been attacking midfield but Fergie saw him as a central midfielder as a kind of Scholes replacement. He has everything to succeed at the top level, he's tall, quick, very good on the ball and has a cracking shot with either foot but most of all he has a killer instinct in front of goal.
Lingard is another young English lad with bags of talent, he popped onto most people's radar when he scored some cracking goals and was the top scorer on United's pre season tour last summer. He then went on loan to Birmingham where he scored an astonishing 4 goals on his debut in a memorable performance.
He didn't manage to replicate such brilliant performances for the rest of his loan spell which was difficult in a struggling Birmingham side. He came back to United in January where he played a few games for the U21's before moving on loan to Brighton for the remainder of the season. A small quick lad with a good shot on him, he can play on the wing or behind the striker with his eye for goal being his strong point.
There is also obviously Wilfred Zaha, who is on loan at Cardiff under ex United man Ole Gunnar Solskjaer. The quick winger will almost certainly be given a chance next season, very talented but can be unpredictable at times like a young Ronaldo, but he has plenty of time on his side to improve as a player.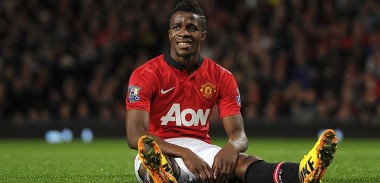 These are just a pick of United's young talent but these players I feel could come into the squad and definitely be given a go. Pretty much all the players mentioned have been on loan at a Championship clubs and if these young lads are not taken back by United then a loan more to a Premier league club would be the best decision for them.
But the real question to people who skeptical about these young lads can they really play worse than some of our players have played this season. Even if we end up signing 4 top players plenty will leave and our young lads are the perfect replacements to help bolster our squad. Just because we have plenty of cash United shouldn't move away from the tradition of bringing through youth. Giving our young players a chance would be a great ploy by Moyes and could be a great step to building another young fantastic team at Manchester United.
Enjoy that? Give it a share!