Manchester United's new signing, Rasmus Hojlund, has dropped a substantial hint through his recent Instagram post.
The 20-year-old finalised his high-value transfer from Serie A side Atalanta to United earlier in the month, hinting that his debut might be drawing near.
Upon joining the club, manager Erik ten Hag mentioned that Hojlund was not yet prepared for his debut.
He stated, "As we said previously, he [Rasmus Hojlund] had a small issue. He's not on the levels where our players are in this moment so we have to train him.
"The prognosis [is] difficult always to say. We are confident and we are positive. First of all we have chosen a striker and we are really happy with our choice."
However, in anticipation of their Premier League clash against Tottenham Hotspur this weekend, Hojlund has employed Instagram to tantalize fans.
He shared an image of himself during training, accompanied by a caption that reads: "Soon," along with the devil emoji.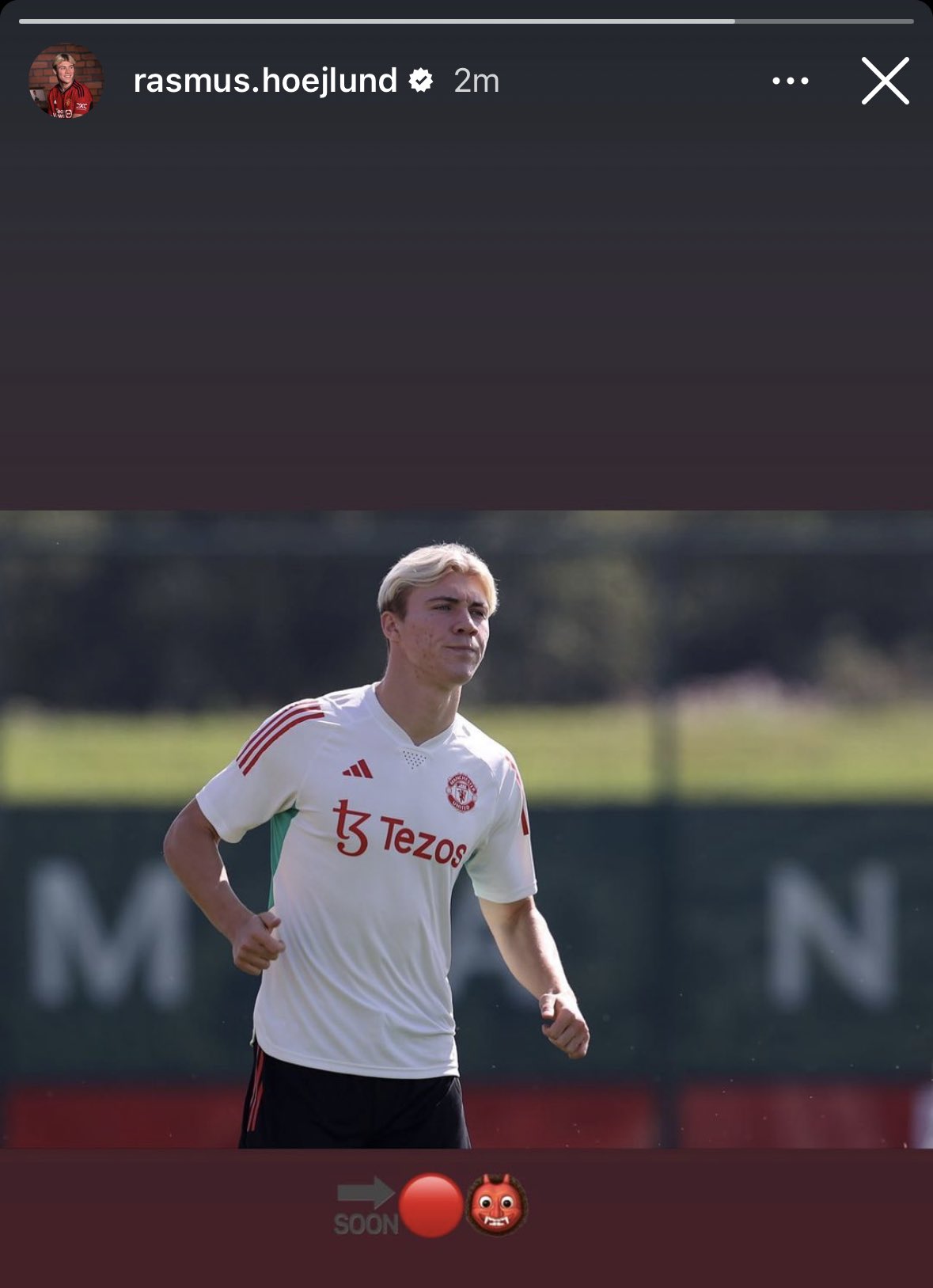 It has been reported that Hojlund will come at a cost of £72 million for United.
Following his signing, the Danish international remarked, "I think winning is the most important. I always go onto the pitch with the mentality of winning and of course, my role is to score goals and help with what the manager wants.
"So if that's hold-up play, if that's scoring goals, if that's pressing, these are some things, I want to do all of them."
He added, "[I'm] physical, passionate, and let's go with fast.
"In Atalanta, we played a lot off the sides as well. As a wide striker, you would say [it's about] build-up play, hold-up play but, when I'm with the national team, I'm more of the target nine, an inside-the-box striker.
"So it's definitely two different kind of roles that I've had before so I hope that I can fit into the system."
Enjoy that? Give it a share!