Last summer Manchester United said goodbye to one of the greatest managers who has ever graced the game. Sir Alex Ferguson turned football on its head and made Manchester United into a relentless, ruthless and hated club that dominated English football for the best part of two decades.
It could be seen as some kind of cruel irony that as Ferguson was adjusting his retirement plans, his successor was just taking the job at Everton where he would remain for 11 years before replacing a legend. Ferguson was an admirer anyway, he tried to get Moyes, then at Preston North End, to be his assistant manager when Brian Kidd left to take up the managerial spot at Blackburn Rovers as United closed in on a famous treble. It's unlikely Moyes would have replaced Ferguson in 2002 but you never know and you do wonder how different things would be for the 2002 Moyes compared to the stressed, dishevelled figure we see on the touchline at Old Trafford in the present day.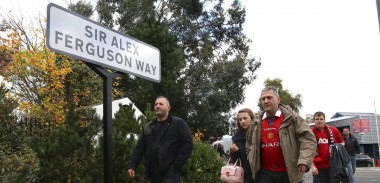 David Moyes has lost all confidence in his own ability, and he has plenty of it. You don't manage a top half Premier League team for over a decade and get chosen for the biggest job in the world if you don't. Whatever people think about why Sir Alex Ferguson chose David Moyes, ability would have ranked higher than the fact he comes from the same neck of the woods. Moyes took Everton from a precarious position to a constant top half side. He had a bad first season (who would have guessed?!) scraping to 17th but with very little money finished 4th the next season, leading Everton to the Champions League, scarcely believable. It would have been interesting had it not been for a cruel draw against eventual finalists and Juan Roman Riquelme-inspired Villarreal.
Funnily enough Moyes encountered similar issues before that with rumours he'd lost the dressing room whilst trying to coax the burning talent of a certain Wayne Rooney. The parallels to United's current season are quite scary in some ways. So nobody really saw that came next. Considering Moyes lost prized assets in Rooney and Thomas Gravesen during the season, it was a remarkable feat for Everton to finish in the top four, adding only Marcus Bent, James Beattie, Mikel Arteta and Tim Cahill to the first team squad during the season.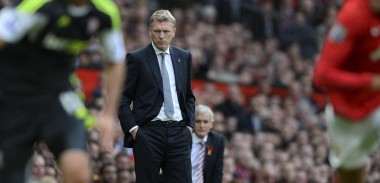 Martin Baker, then a sport journalist for The Observer spent a week in the presence of Moyes, someone he described as 'the best young manager in the country'. The thing is, he probably was. Moyes' success in making an Everton a top four team was staggering. And yes, it was success. No, he never won a trophy and he never won at a top four team although he did win at a very strong Manchester City every now and again but it was success for Everton. They were relegation fodder when he arrived and for a while it looked like he would take them to the next level.
Baker spoke about Moyes' time at Preston, he stabilised the club, promoted them and then almost promoted them again. He was getting offers from clubs all around the country, he was surely destined for the top if his meteoric rise continued. He was described as 'ultra modern' and Michael Calvin also went behind the scenes during his later years at Everton spoke about the 'recruitment room'. Awash with whiteboards which covered all four walls, bargain buys, the top football league players, cheap European options, strikers, goalkeepers, you name it, it was there. It was like a list of all the filters when you delve into the Football Manager transfer centre.
It appeared Moyes had the world at his feet, nobody would have laughed in 2004 if you'd said David Moyes would become the next Manchester United manager, he'd have probably been odds on. He was even good with the PR side of things, something which has been one of many disasters in his eight months at Old Trafford. He said he was taking over the 'people's club' of Liverpool, something which instantly went down well with the Toffees faithful. David Moyes is a very good manager but it seems he is struggling to let go of what made him successful. He isn't modern any more, he isn't the brightest young manager in the game. Maybe his success at Goodison Park has hindered him, it worked from the off and he had no reason to change, it very rarely let him down as he continually guided Everton to European finishes and at least at home they were always a match for the big sides.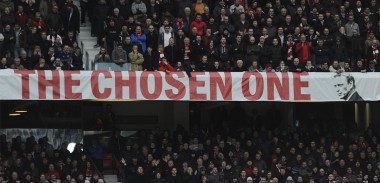 He more often than not got it tactically spot on at home, usually victorious over Manchester City and Manchester United, strong performances against Chelsea have disappeared at Old Trafford. It seems everything he was fabled for has vanished and the things we worried about weren't a worry after all. Manchester United have the best away form in the country, it's small praise but it's something to hang on to and barring a torrid away performance in Greece he's more often than not got it bang on in Europe. The club appear to be suffering from an identity crisis that stems from the manager himself. We were naïve to think Moyes would come in straight away and let go of something that had made him what he is, or at least what he was. A very fine football manager. But he has to, this is a whole different ball game now, this is Manchester United, you have to say the right things, do the right things and play the right football. Fans can live with defeats, they can't live with the manner of the recent humiliations from Liverpool and Manchester City.
I'm a big advocator of time, I always have been and it's put me in some sticky situations on Twitter recently with certain people. I respect everyone's opinions, it's become a running joke between myself and Richard Cann, a fellow writer on Manchester United. He writes a negative piece, I write a positive piece and vice versa. I respect his opinions, I respect anyone's opinion who wishes to have a constructive, non-abusive discussion. Contrary to popular belief, I also understand why United fans want Moyes out. It's been awful, there are very few signs it will get better but Moyes is a talented manager but he's very much stuck in times where he was a success, he was the prodigy to Sir Alex Ferguson, a man himself who in some ways seemed stuck in older times, transfer wise at least.
David Moyes can be a success at Old Trafford, he hasn't got where he is today because he's Scottish and the close friend of Ferguson. You don't receive the praise of managers like him, Kenny Dalglish, Arsene Wenger and more for what you did at Everton if you were useless. His service to the club was mentioned in parliament, at times he looked like he could be the best so he needs to show it now. I spoke in a recent piece about the potential plan he has for Manchester United. Whether it's right or not he will have a plan. No Premier League manager doesn't.
You can point to many faults, the first transfer window, the many, many own goals he has scored in press conferences and post-match interviews and the tactical detail he once had at Everton that has disappeared, especially in the big games and especially at Old Trafford. I've called for time and many Manchester United legends have done the same. In recent weeks Roy Keane, Bobby Charlton, Paul Scholes and Eric Cantona have all said the manager needs time, they're right.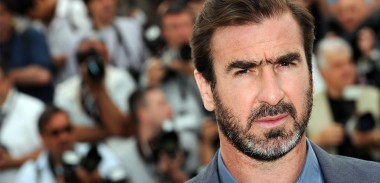 I'm under no illusions that this season has been catastrophic with only a few highlights. The performances against the lower clubs have improved, away wins in a row to Palace, West Brom and West Ham plus a Champions League reprieve brought breathing space that was blown away by defeats at home to Liverpool and Manchester City. Whether or not you believe in David Moyes and it appears very few do you have to believe that once he begins to build his squad this summer things will improve. If he is now ready to execute his plan with the players he wants and gets rid of the players he doesn't then it should give us cause for optimism. It doesn't appear he'll be sacked before Christmas, a lot of work has been done to make sure United get the very best players this summer. Champions League football, or the lack of it, isn't the issue people are making it out to be. Players want to play football and they want to get paid well. Manchester United will always be a pull as will playing in front of 75,000 fans at Old Trafford.
If we get to Christmas with an improved squad and we're still where we are now it might just be time to admit we made a huge mistake and we've taken a punt on a manager ten years too late. David Moyes has to realise he's a good manager but he has to forget what made him a success at Everton. That will be difficult after ten years but for the future of the club and his own personal future it is the only thing that will work. He seems completely daunted and overawed by taking the biggest job in the world, a sad, very stressed and rather depressed looking rabbit caught in the headlights. Maybe the fact we're here is because Alex Ferguson never moved on either, he was still at the height of his powers when Moyes was making a name for himself, they became good friends, they had similar personalities and traits and it seemed like there was never going to be anyone else take over but David Moyes.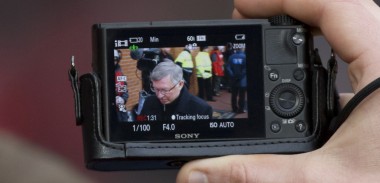 We have to believe it will get better, even if the evidence points to the fact it won't. If we can pull it off and line-up next year with players of the calibre of Toni Kroos or Ilkay Gundogan then we'll be right up there, Moyes or no Moyes. This summer is huge, we have to get it right and we have to get it right fast. Get the signings in early and get rid of the deadwood, nail down the tactics, play the United way and hopefully not only will the confidence in the players be restored, but the manager. David Moyes might become the biggest, most expensive mistake the club have made since Juan Seba Veron but his attributes are there, he's a good manager who succeeded on scraps, the man who could claim 6th or 7th as an achievement. He needs to forget that and remember where he is. Whatever the fans think I'm sure there isn't a single one who doesn't want him to succeed. We'd all be absolutely over the moon if one day David Moyes lifts the Premier League trophy at Old Trafford but for that to happen he has to move on, forget Everton and forget what he did there. Focus on being the best, focus on good football, attractive football and the best players.
He wasn't dealt a great hand. Premier League champions yes but I don't think any United fan could honestly say the core of this squad is as good as years gone by. The likes of Valencia, Young, Cleverley, Smalling, Rafael, Evans etc are good players. But like Moyes himself that's all they are right now. They are not Beckham's, Ronaldo's, Keane's, Rio's, Neville's and Moyes certainty isn't Ferguson. Sir Alex led this group of players to a place they shouldn't have been allowed to go. Manchester City and Roberto Mancini got complacent, they didn't strengthen. Chelsea were swapping managers, Liverpool were under new management whilst Arsenal once again fell short. The goal posts have moved in many ways this year. Age has hit the likes of Nemanja Vidic, Rio Ferdinand and Patrice Evra hard, injuries have bitten some of our finest players whilst the teams around us have grown and become stronger.
The squad is good enough for top four, don't get me wrong but this is a unique season. It's a brand new era, many believe we could sign Messi and Moyes would only lead the club to 7th. I don't believe that, I believe we have ourselves a very good manager but like some of our players he needs to make the step from good to great. We're settled in attack, we have some of the finest talent in the world but our midfield and defence needs big improvement, Moyes or no Moyes. Jurgen Klopp or Diego Simeone coming in won't change that. We will lose Rio, Vidic and Evra this summer, we might even lose Rafael. We'll almost certainly lose Ryan Giggs, maybe Darren Fletcher whilst Michael Carrick couldn't complain if he was relegated to the bench if a stronger midfield is built this summer.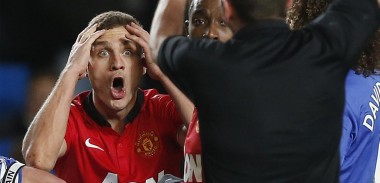 I've said all along I'm under no illusions of how bad it's been, I didn't expect it to be like this. But I wasn't disappointed when Moyes was hired because I saw what he did at Everton but I hoped he would change his methods, I hoped he'd move on with the modern game and realise where he is. He hasn't, he seems scared, totally daunted by the job he's been given and that has to change. It has to change this summer or else both he and the club will pay the price. I wouldn't gloat at the opinions of fans who want Moyes gone if we won the Premier League next season. I don't expect that myself but I honestly think with time Moyes can repair the damage done this season but he needs to take a long, hard look at what he's doing and realise it isn't working. He has to change things, he has to listen to the senior players and take their advice, there's no shame in it. He'll be better for it and hopefully it will mean the good times return to Old Trafford very, very soon.
Many think I'm mad for my support of Moyes, I may well be. I have constant discussions on Twitter with Richard Cann, Alex Shaw from the Sunday People and Miguel Delaney among others about Moyes and I've always been a defender, I probably am mad but there you go. I get criticised for my 'blind faith' approach but I do try and hold on to the small things that come from this season. It probably doesn't mean a lot but it's something to cling to. It feels a little like LOST, for anyone who never watched it you can click the little red x in the corner of your screen right about now.
Richard Cann, Alex Shaw, Miguel and many others are like Jack. Methodical, look at the evidence and the reality in front of them whereas I appear to be like John Locke, living on faith alone and a burning desire to want things to go in his favour and to see someone succeed. The comparisons don't end there either, Jack and Locke were stuck in a time warp, so is David Moyes…
Written by Rich Laverty – @journorich
Enjoy that? Give it a share!