Once again we find ourselves entering another game on the back of a poor performance. However, there may be some positives to salvage. Moyes' letter to the fans shows a touch of class that we have been lacking of late and with the away support being so vocal, hopefully they can rally the troops against a team who find themselves questioning their new manager's also poor start.
Goalkeeper
There'll be no real surprise to predict David De Gea will once again be in between the sticks. He was harshly wrong footed for the Olympiacos and despite the odd cheap mistake here or there this season, overall he has saved us more than he has cost us.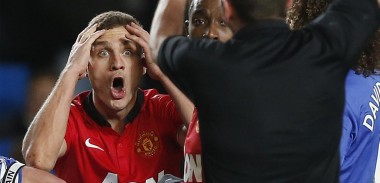 Defence
Both Rio Ferdinand and Chris Smalling had poor games in the midweek champions league game so I expect there may be yet another reshuffle at the back. Vidic will remain, although question marks have been raised over his leadership towards the near end of his Manchester United career. I expect he will start with Smalling in the centre with Rafael on the right.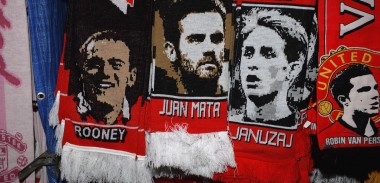 Midfield
We will undoubtedly see the return of United player of the month Juan Mata to the side along with the influential Januzaj. Tom Cleverly has come under more recent criticism so I expect he'll lose his place to Fellaini, if he has recovered from his back spasm, whose goal mid-week might inspire some impressive club form. I think Carrick, who is Mr. Consistency himself will take the other CM slot in what should be two holding midfielders with Januzaj on the left and Mata on the right – although I wish Moyes would play him at ten.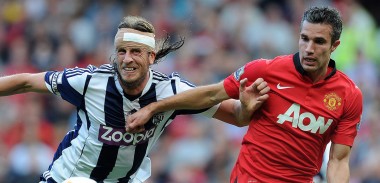 Attack
Robin Van Persie will lead the line with Rooney sat behind him. RVP was another who had a quiet champions league game and his blast over the bar in the closing moments of that match showed the frustration of an all-round poor performance. Rooney is a work horse, picking the ball up from midfield and driving forward. I think once again he'll be the difference for us come kick off.
I expect that with the break the players have had they will really come be re-vitalised and ready to end the season how we should have started it. Januzaj and Mata have both had prolonged rests and should also have the extra yard of pace against a side who can't pick up a win for love nor money. I know people regularly comment on these posts saying Kagawa should play, and given his goal on international duty, I agree he should play more often, but Moyes doesn't see him in his style of play at the moment. This is how I predict we'll line up.
[hr]
Predicted Starting XI
DDG
Rafael Vidic Evans Evra
Mata Carrick Fellaini Januzaj
Rooney
RVP
Who do you think with be in David Moyes' starting XI against Wet Brom? Comment in the section below.
Enjoy that? Give it a share!