In the latest '12th Man' newsletter, that is sent to all Manchester United season ticket holders, manager David Moyes has requested support from the fans and believes that the club will come good in the end.
Pressure has been mounting on David Moyes' job at the helm of Manchester United after the clubs worst season in years, currently sitting in 7th place in the Barclays Premier League, out of both the FA & league cup, while only 90-minutes away from a possible exit from the UEFA Champions League.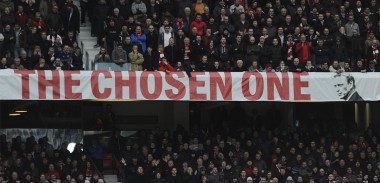 In the open letter from David Moyes, he said:
"While I knew that this job would be a challenge when I took it on, the difficult season we have experienced was not something that I envisaged, which I am sure is the case as well for you supporters – and my players, staff and I are desperate to compensate for that."

"Everywhere we turn, people outside the club have a lot to say about Manchester United, but we have all stuck together through some tough times this season and I firmly believe that, in the long run, we will all come out the other end, stronger for the experiences."
Manchester United travel the Hawthorns this Saturday in the early kick-off, which was the location for Sir Alex Ferguson's last match as United manager in an epic 5-5 encounter.
Enjoy that? Give it a share!