Speed is a hugely important aspect of today's game, just look at any of the top teams like Bayern, or Real Madrid and they have it in abundance. Pace allows you to not only attack and break quickly but close down the ball faster.
United are struggling in many areas this season and pace is definitely one of them. In the past United have always been known for their fast counter attacks, players such as Ronaldo and Giggs have always been at the heart of them. A certain Ronaldo goal at the Emirates in 2009 springs to mind, starting the move in his own half and only 9 seconds later scoring.
United's team this season is crying out for some quicker players, in pretty much all positions. Tuesday night's game against Olympiakos was probably one of the most lethargic performances from a United side I've ever seen. The lack of pace from front to back was appalling with players being very negative and not closing down the ball at all.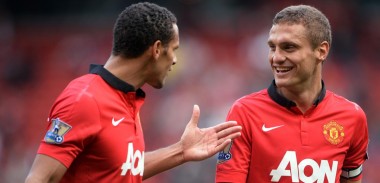 If you look at that United side that started Tuesday's game, at the back we've been struggling with injuries but Vidic and Rio at their age are not quick in the slightest.If either one afre playing they need to be paired up with a quicker CB. At full back Smalling is quick for a big fella but he doesn't have the agility or pace of the mark as Rafael. On the other side Evra did have pace but that was 3 or 4 years ago, he's still fantastic at getting forward. But his lack of speed hinders him when trying to get back and numerous times the Frenchman is caught out of position.
In the middle of the park Carrick has never been quick, he has always had to use his intelligence to make interceptions and tackles. Cleverly does buzz about and is works hard but doesn't have that pace of the mark that would allow him to break through gaps. On the wings Valencia is a quick lad but ever since his awful ankle injury a few seasons ago he has never got that lightning speed back. Young on the other hand was probably United's only quick player in the side that night, he doesn't always use it to his advantage though. A lot of the time he is pushed of the ball or has to cut in on his favoured right foot which slows down the play.
Up top both Rooney and RVP don't possess much pace, which is why playing the ball to their feet is the answer and hoofing it them as we have been.  Now not to say that wasn't the strongest line up and players like Rafa would normally come back in and Mata being cup tied.
Hard to suggest but look and how City and Liverpool move the ball when playing, their pace in their teams allows them to move the ball quickly and get in behind teams defences. United are unequivocally short in this area, whether it is down to the players themselves not being quick enough, or Moyes's poor tactics, something isn't right.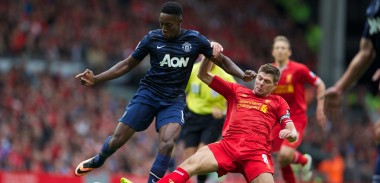 An area of the park where United heavily need some mobility is off course central midfield. None of our player's posses that burst of speed in the middle to be able to hit the burners and find a gap to start an attack. Take Modric at Madrid for example, numerous times in games he will quickly accelerate and breeze by his marker and start an attack for Madrid. Surprisingly and some will disagree with me on this Anderson (when fit) used to be very good at this. He possessed that drive and speed to be able to make quick bursts, just as Toure and Fernandinho do for City. Not that Anderson was good enough but players with pace in the middle are few and far between.
Having quick players at full back is also important especially in the modern game, with many full backs playing like wingers at times. On the right Rafael was fantastic last season and here's hoping he regains his form. On the left though I said before Evra is still good going forward but his lack of pace and his attacking intent means he is out of position a lot of the time and hinders United down the left side. Mentioned many times Luke Shaw would be a perfect fit at left back for us, but seeing of interest from Chelsea will be extremely difficult. He posses the speed and strength to compete with the very best and already comes from a team that likes to press and play at a high tempo.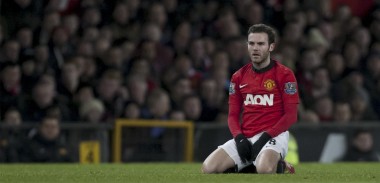 With United's front four of Mata, Rooney, Januzaj and Van Persie probably going to continue for the next season or two, getting some pace behind these four is key. Moyes is going to need to invest with this supposed war chest of £150 million this summer, players with mobility should be of prime importance. Obviously they shouldn't be all about speed but a CB, LB and CM who are quick would be a good start to help improve the team.
Obviously this wouldn't fix anywhere near all of United's faults but a lack of speed on the pitch is hurting our play. Some quicker more mobile players could help Moyes or a different manager if he was sacked to improve the team when attacking and defending.
Enjoy that? Give it a share!