David Moyes has made mistakes since he arrived at Old Trafford last summer, let's make no bones about it. Some have been simple and slight in the grand scheme of things, like the negative substitutions that disrupted his back four whilst winning 1-0 at home to Southampton resulting in two dropped points due to a scruffy late equaliser. Some, like the insistent use of Alexander Buttner whilst the more-capable Fabio presumably decays on the sidelines have proven consistently upsetting and the re-elevation of Wayne Rooney to the top of the club's Important Players tree have provoked a more palpable distaste.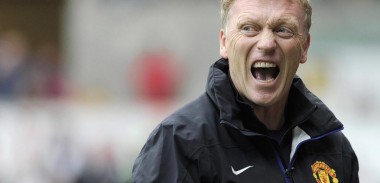 Yet even in a month as joyless as this January has been on the field, Moyes has begun to make the kind of changes that point to a manager attempting to take control of his team. The transfer of Juan Mata for a club record fee of £37.1m appears to have unified the club's fanbase during a particularly fractious season and offered hope that something tangible can be salvaged from it, too. Six defeats in seven January games have left United seventh in the league, out of both domestic cup competitions and looking exceptionally unlikely to triumph in a Champions League filled with European giants in far ruder health than themselves. But a transfer on this scale, pinching a jewel of a domestic rival in mid-season and one capable of the sort of incisive creativity that will have Moyes' strikers itching to play alongside him could do wonders for United's confidence.
Admittedly, the reaction from last Wednesday's threshold defeat to Sunderland in the Capital One Cup, passing up an opportunity for an all-Manchester showpiece final in the process, ticked all of the same boxes as the defeats before it. The club's word in defeat has often been one of disappointment, without panic but shorn of a sense of urgency, which hasn't helped to ease the frustration surrounding a collection of poor performances. It's a testament to the gravity of the signing and the excitement it's generated that United will approach another potentially troublesome match against Cardiff City with renewed vigour, despite not having played since that midweek penalty shootout defeat.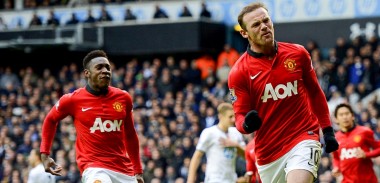 If such a coup was a shock to the system, then his work to turn Rooney into United's vocal point has been brave. If it wasn't already clear that Sir Alex Ferguson's successor is his own man, it's never been more blatant now news of a contract extension for the club's number 10 has done the rounds. Ferguson would've had the England striker out of the door after another perceived challenge to his throne if he was still in charge; Moyes approach has seemingly been to elevate him to the status of demigod.
It would take a strong man to challenge the entirety of United's match-going fanbase and allow talk of new contracts and captain's armbands to surface unchecked, but the reception afforded to Rooney has been surprisingly hospitable for the most part, making talk of a new deal and contract extension easier to digest. Fact is that his work rate, desire and effort has out-shone practically everyone else around him, including a number squad members supposedly more committed to the club. Moyes can't be utterly lambasted for indulging in such qualities when they've been in such short supply since last August, even if he risks some wrath as a result of rewarding a player who has twice wished to leave for better-paid pastures.
There have been a number of low points for United in the wake of Ferguson's retirement, and Moyes has been sobered and stung by the size of the task ahead of him with the squad in his possession. Given the players he inherited had just sown up the title at a canter, perhaps there was a feeling that he owed them all a chance last summer, and admittedly, every player has been given an opportunity to show what they can provide. That we now approach the end of May expecting a mass exodus shows that Moyes has wisely ditched plans to stick with a number of perennial underachievers, with Anderson the first major casualty. This, the signing of Mata and the expected retention of Rooney all point towards a manager finally standing on his own, making big decisions and chasing the kind of players that will hopefully keep the club competitive. Not all of his choices will be universally accepted, granted, and this feel-good factor will quickly be lost if United don't arrest an alarmingly poor run of form tomorrow night, but there's a sense that the man in charge of the England's biggest club is finally starting to get to grips with his work off the pitch. Just needs to sort things out on it, and we'll all be happy.
Enjoy that? Give it a share!