David Moyes & Manchester United are reportedly ready to bid a club record of £37million to bring Juan Mata to Old Trafford from Chelsea, according to the Daily Telegraph.
The news of United's interest in Juan Mata broke on Monday evening, with the club very quick to deny that a deal had already been proposed to Chelsea, but no denial that at some point they may look to table a record bid to bring the unwanted midfielder to the current Premier League Champions.
Juan Mata to Manchester United?
Mata last featured for Chelsea back on New Years Day against Southampton, who showed his displeasure of being substituted early in the second-half. Now that Manchester United are not a threat to Chelsea in fighting for the league and having played each other twice already this season, Jose Mourinho might be willing to cash in on the unwanted Mata and get a premium price for the midfielder by selling him to United this January.
The Telegraph report that United are willing to table a £37million bid for Juan Mata, which would break the clubs current transfer record of £30.8million which they paid for Dimitar Berbatov back in 2008.
Former Manchester United defender Gary Neville was quick to question whether Juan Mata is what the club need this current transfer window, speaking on Monday Night Football, Neville said: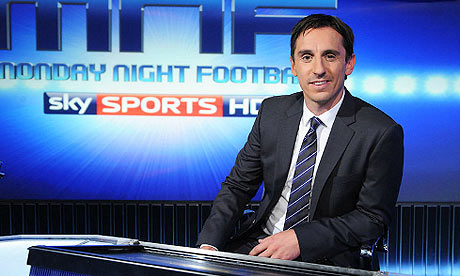 "That's a lot of money, 37 million quid, but they need a signing

"Does he [Mata] fit with what I would call the typical philosophy of Manchester United? I would say no.

"The first question, I think, is where are you going to play? Wayne Rooney and Robin van Persie are up top if they are fit so where are you going to play him? Are you going to play him off the left or off the right?

"We've seen Kagawa play off the left, we saw Kleberson play at times off the left, we've seen Veron at Manchester United move to the left because you can't play central midfield.

"Maybe they have to change the philosophy and maybe that's what David Moyes is thinking. Maybe he wants to play narrow wide players and maybe a three in midfield.

"They would have to change to accommodate Juan Mata in the way they normally play. They normally play with wide players. Sometimes they tuck in, but generally they have wide players and the thing for me is where is he going to play?

"He's obviously a fantastic football player, there's no doubt about that, but one thing it does do, I suppose, is that David Moyes, Manchester United and Ed Woodward need to sign a big player.

"They need to make a noise and if they get him in it will attract potentially other players – and they need three or four players.

"What it could be is the start of something to lead to other things, but typically I wouldn't say he fits."
With only 10-days left in the transfer window we have no doubt that more rumours of the ins and outs of Manchester United will surface, but the Juan Mata deal is one that if the club can trigger, could be just what the club, management and fans need at this stage of the season. The confidence and talent that a player of Juan's caliber would bring in would be invaluable.
Enjoy that? Give it a share!