To a sound track of 'Every single one of us will stand by David Moyes', the Reds matched the defiant and upbeat attitude in the stands to produce their first victory of 2014 and respond in the best possible way to last week's FA Cup dismissal at the hands of today's opposition.
Although it took two second half goals to put the game to bed and see United playing with the assertive confidence of old, even a less explosive first half performance displayed a reassuring sense of control.   Much of this was due to the influence of Fletcher, who had an excellent game in the middle of the park and initiated a calmness at the centre of United's display, an ability to dictate the tempo and a refusal to resort to some of the panicky play of late whenever Swansea had possession for any length of time.   United limited the Swans to very few chances although, following many of the home results this season, there was still an evident sense of anxiety when the teams went in level at half-time, United's best chance having fallen to the lively Danny Welbeck, who shot narrowly wide.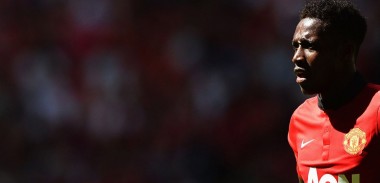 Januzaj had been a constant creative threat for United in the first half, playing in the hole behind Welbeck, but a switch with Kagawa saw him move wide left and this was the key to the Reds' extra momentum in the second half, the latter as always looking more comfortable in a central role while the young Belgian upped his game still further in a wide position and this immediately brought a result in the second half, his work on the left leading to a chance for Kagawa, whose header was blocked, only for Valencia to pounce and score from the rebound.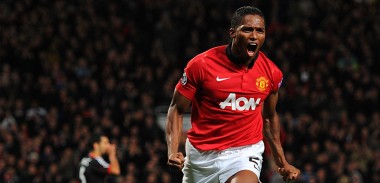 From there, United were in total control, although much of the excellent build up play – much of it again involving Januzaj – failed to yield a decisive touch.  After United had doubled their lead, when Welbeck glanced in Evra's long-range effort just before the hour mark, the best chance fell to Smalling, who blazed his volley over the bar.   There was much to celebrate about the imposing fluency of United's play in this second period, however, and while a victory over such opposition might in normal circumstances not represent anything to paint the town over, this one will do for now.
Enjoy that? Give it a share!