There are certainly easier ways to kick off the New Year than entertaining Spurs, but then again, there are far worse ways to have seen out 2013 than visits to the KC Stadium and Carrow Road (just ask Liverpool). United kick off 2014 with a chance to add a bit of clear daylight between themselves and the team below them in seventh by virtue of poor goal difference due to some spectacular defensive capitulations. Having beaten just two of the sides that currently make up the top ten so far this season, it's a great opportunity to continue their drive up the table.
Goalkeeper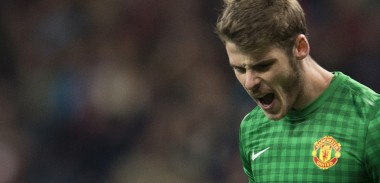 As Anders Lindegaard currently has more chance of teaching a bunch of dogs to sing Barber Shop than getting picked to play on Wednesday, David De Gea will start. Admittedly, the Spaniard had a bit of a wobble on Boxing Day at Hull, even if he wasn't the only one, but returned to deal with everything that came his way against Norwich, and without too much fuss or bother to boot. It's a big game, so there's no reason to expect anyone else to start in goal.
Defence
Tricky. Patrice Evra would be a certainty for a starting berth against most sides in the Premier League, but Aaron Lennon's incredible pace exposes his mobility in a way that few teams, let alone players, manage. Problem is that placing Alex Buttner in his stead, with his pace but inferior skills is just that little bit more suicidal. If the Frenchman gets the nod, then partnering him with as mobile a central defensive duo as possible could spare some blushes and offer some valuable back-up.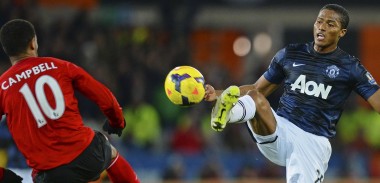 Spurs cut through the United ranks with ease on occasion at White Hart Lane when the teams met at the start of December, and removing Nemanja Vidic for the more manoeuvrable Chris Smalling could help to protect against Spurs' assets up front. Of course, with Rafael's inclusion at right-back far from a certainty, who do you replace him with if his regular deputy is doing his day job alongside Jonny Evans? Given that this is a home fixture, and the likelihood of Fabio returning from exile for a starring role is remote, Antonio Valencia's inclusion would be seen as a positive step as Smalling's presence often blunts United's attack on that right-hand side.
Midfield
With Valencia doing a shift at right-back, and given that Adnan Januzaj hasn't started United's last two games, the 18-year-old would expect to find his name in the starting XI. Ashley Young is (at least, at present) a safer bet out wide than Shinji Kagawa, so United's wingers pick themselves to a certain extent.
Centrally, Tom Cleverley will start. That's simply a given, sure as the Scousers love Suarez, sure as Geordies love taking their shirts off. His partner could conceivably be Michael Carrick, given his return to play the full 90 minutes against Norwich, unless Moyes plumps for a more combative approach with Darren Fletcher, who conceivably only entered the fray in the closing stages on Saturday with a view to giving him some minutes on the clock ahead of this match.
Attack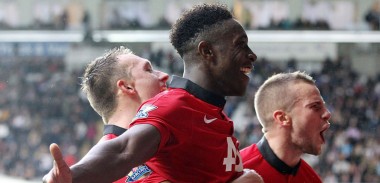 Even without Danny Welbeck's vital contribution against Norwich, Javier Hernandez was so isolated at the weekend that it's almost impossible to forsee a situation where the Mexican earns a starting bert. And, based on Moyes' post-match comments, chances are that Rooney will be fit, making the decision to drop him to the bench that much easier. That partnership is easily the most potent that United currently have at their disposal, and if Rooney is fit enough to take part, then it's worth little thought. Shinji Kagawa's inclusion on Saturday, even if he was playing out of position, almost necessitates the need for a more potent attack, and currently, the Japanese isn't a part of that.
Predicted XI:
De Gea
Valencia  Smalling  Evans  Evra
Januzaj  Carrick  Cleverley  Young
Rooney
Welbeck
---
Who do you think will be in Manchester United's starting XI? Comment in the section below.
Enjoy that? Give it a share!