In the week that Tottenham Hotspur parted company with manager Andre Villas-Boas, it has been released by The Telegraph that Manchester United were ready to pay an astonishing £100million for Gareth Bale and were also prepared to take Adebayor in a package deal.
Manchester United were in for Gareth Bale?
As we all now know, Gareth Bale was sold to Real Madrid towards the end of the transfer window for a record £85million, but the report which is mainly based around Andre Villas Boas states that the Welsh winger could of been heading to the North West, they write:
"Spurs held talks with Manchester United, who were willing to pay £100 million [for Bale] and might also have taken Adebayor, but Bale was adamant that he only wanted to go to Madrid."
The latest information to come out about the summer transfer saga that Manchester United fans had to painfully watch right until the last minute of the window, signing Marouane Fellaini from Everton for £27.5million, £10million over his release clause that was in place a month previous.
The revelations that Manchester United were prepared to spend £100million on Gareth Bale line in with David Moyes' quotes from last week, speaking to the media on Friday the United boss said:
"We were very close to a major, major signing"

"It's easy to say now, 'Well, you didn't do it' but we were very close to a major signing when the club would have definitely shown what its worth is."
When asked if he would resurrect a bid for the same target in January, Moyes said:
"Not that particular player. I would be very, very surprised if it was [to happen] next summer, either."
Gareth Bale would have been a fantastic signing for Manchester United, agreed. The progression of young Adnan Januzaj would have been put back but that is not say that Bale would of slotted straight it, especially with winger Ashley Young offering nothing more than an cut inside and cross with every opportunity.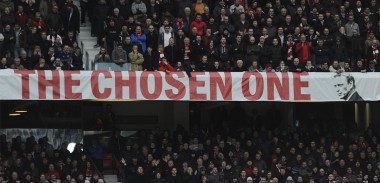 The job now for Moyes, Woodward and Manchester United is to spend money, but spend money wisely. Whether that be if a quality player becomes available in January, or planning ahead with further scouting for the summer transfer window.
One thing is for sure, Manchester United need to get various deals done in the summer window soon, especially around the World Cup. The club and fans cannot have another farcical transfer window as the last one.
What do you think that Manchester United could of paid £100million for Gareth Bale? Comment in the section below.
Enjoy that? Give it a share!