In almost every sense of the term, this was more like it. After a slightly dodgy start in the Midlands, United seized control with two early Danny Welbeck goals and never looked back, Tom Cleverley adding a third with the visitors already playing in relative comfort. Here's what we thought:
---
How United needed a result and performance like this
Having seen proud unbeaten records at home to West Brom, Newcastle and Everton eviscerated in the early part of David Moyes' reign, the thought of heading to Villa Park with another long record in tow initially felt like a crutch. But whilst Villa weren't completely bereft of fight after Welbeck's brace, their attacking play effectively dried up completely in the face of United's composed back four and surprisingly penetrative midfield. The visitors, meanwhile, threatened frequently, from out wide and centrally. It was….odd.
Yes, Villa looked like the stuffing had been knocked out of them for the next 7 Christmases by those two Welbeck goals, but it was heartening to see United dictate a game in any circumstance, especially after having gone four league games without picking up a victory. Wherever United's season is going, they still need to be hovering around the habit of winning, even if it isn't second nature at present. This result showed that David Moyes' side can control games if they give themselves a good enough platform. Not many teams will be as generous with their defending as Villa were, granted, but this was welcome encouragement across the board.
---
Danny Welbeck looked like a striker
It's not Welbeck's fault that he hasn't played through the middle as much as he'd like this season given the players picked ahead of him, but the criticisms levelled at him for a lack of killer instinct and desire to get on the scoresheet aren't utterly unfair, either. His chance-to-conversion rate is not…….well, it's not great, is it? But with Robin Van Persie a month away from returning to the starting line-up and Javier Hernandez not even on the bench, Welbeck looked like a proper forward.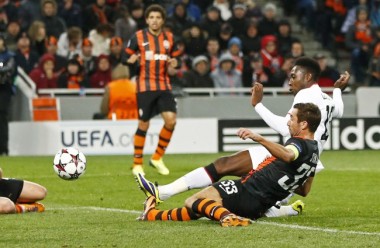 The way in which he positioned himself for both goals was superb, even if the first did have a little bit of a luck to it with the ball cannoning of the post after Januzaj's bullet header, but it's rare that Welbeck's shown the instinct to follow up on those chances. His finishing didn't point to a player lacking for confidence, either. Of course, he benefited from Wayne Rooney dropping off and running United's forward play, but considering how short the supply of goals can be when our number 10 isn't on the end of things, it was incredibly encouraging to see Welbeck strike twice and press for a third, too.
It's easy to suggest that he needs to be more selfish, and that makes the incorrect assumption Welbeck's been passing up an incredible number of chances to score. What he needs is to sharpen his finishing and make sure he's in those positions when he gets picked to play. He's in the company of superb finishers who are not only able to be in the right place when the ball comes in, but can pick out an effective finish to boot. Welbeck's halfway there; here's hoping a prolonged run up front can boost his confidence.
---
Tom Cleverley can play football
Wow. Who knew?
Okay, it was an Aston Villa side who spent at least 70 minutes struggling to break United down, and they were exceptionally receptive to United's advances, but let's be honest; didn't it feel good to see Cleverley show some drive and attacking instinct? He was involved in two goals, making the interception for both second and third and finding himself on the scoresheet with his first goal of the season with a wonderfully patient finish to Brad Guzan's near post. The celebration wasn't quite a middle finger to his detractors, but it wasn't far off.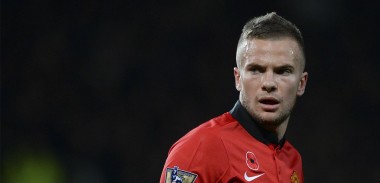 The flak that Cleverley has taken has only increased given his position in the most maligned section of the United squad, even if he hasn't helped himself with a innumerably cautious passes and limited performances. Point being, if this is what Cleverley can do when playing in central midfield, then he needs to do it more. He's had as many opportunities as anyone to stake a regular claim for a spot in central midfield, and hasn't fully taken advantage of Michael Carrick's enforced absence. With games against West Ham, Hull and Norwich on the horizon, this could be his best opportunity yet to prove his worth to every critical onlooker. Given that there's a new manager in the hotseat, he shouldn't expect to get an unending supply of them.
---
All hail the return of the Fletcher
There's a chance that Darren Fletcher has already had his best moments in a United shirt. Given the incredible amount of football that he's missed over the last two years due to a debilitating illness, the threat of his football career having passed him by was always hanging there as he set about his recovery. So whilst it was great to see the 29-year-old  named on the bench for this game, there was a sense of foreboding about it at the same time. What's he capable of these days?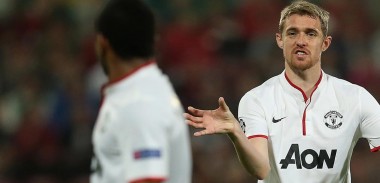 Well, a 20 minute cameo at 0-3 up isn't the best judge, but given the length of time that Fletcher has spent on the sidelines, the signs were positive. He looked fit, sharp and willing to contribute to United's attack, which is almost exactly what you'd expect. The pessimist in me doesn't expect a return to the buccaneering displays of old, even if that sort of presence is sorely needed in the United engine room these days, but there's no doubt that David Moyes' options are greater with him available. In his post-match interview, the Scot proclaimed that he was 'back for good'; given his determination to get back into the United side after such a long spell on the treatment table, surely everyone connected to the club will be happy to be proven wrong again.
What did you think to Manchester United's performance against Aston Villa? Comment in the section below.
Enjoy that? Give it a share!