Wednesday night against Leverkusen was the best performance of United's season so far, as the weeks go by there seems to be clear improvements with each passing week. The challenges keep coming however with Tottenham, Everton and Newcastle to come in the space of a week. Moyes hasn't been helped with injury problems but he may be lucky enough to have two returns this Sunday. Speaking about Nemanja Vidic and Robin van Persie the manager said, "They all have a chance." Whether or not he elects to take that chance remains to be seen.
The United team that takes to the pitch against Spurs on Sunday I imagine will not look an awful lot different to the team that played against Leverkusen. Spurs are coming off the back of an embarrassing defeat to Manchester City last weekend and will be looking to bounce back with a morale boosting victory against the reigning champions.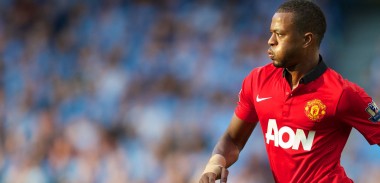 David De Gea, Patrice Evra, Jonny Evans, Rio Ferdinand will all likely retain their starting places on Sunday. Personal preference for me would see Chris Smalling partner one of the two in the centre of the defence, this is because I think Jones will be needed in the centre of midfield again and I don't believe Rafael will be ready to make a return to the first team even after reports that he has returned to first team training. That means that I would expect Smalling to keep his place from Wednesday night also and start on the right of the back four.
The question of whether to play four or five in the midfield is hard for Moyes, the manager seems to have a preference for playing with two up front which allows him to play both star strikers in Wayne Rooney and Robin van Persie. I think that rushing van Persie back to play against Spurs may be a mistake however and it's a mistake I don't expect Moyes to make. After the midweek performance I expect Moyes to start with five in the midfield. When I say that I mean with Kagawa playing in between the midfield four and the lone striker.
As I said before I would guess that Moyes will look for Jones to fill in at centre midfield on Sunday with Fellaini returning after his suspension from the Champions League fixture midweek. Other options in this position are Giggs who had a good performance against Leverkusen and Anderson. Ryan Giggs has been a tremendous servant to the club and put in a very good performance in the Leverkusen game but asking him to play two games in such a short space of time seems like a big ask for the man who just turned 40. Anderson is in his prime so those excuses mean nothing but there doesn't seem to be much faith in the Brazilian so if he starts on Sunday then something will have gone majorly wrong.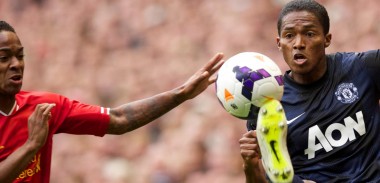 Valencia has proven his worth to the manager and has firmly staked his claim to the right side of the midfield, with this being an away fixture I find this even more likely for Moyes to go with Antonio. That leaves just the left side of the midfield in question, Januzaj, Young and Nani could all play in this position. Januzaj has been strong in most games he has played this season but with Nani scoring against Leverkusen I would expect Moyes to keep the faith with the winger and give him the start. Nani is a confidence player, he plays in streaks and after scoring in Europe I wouldn't be surprised to see his name on the scoresheet again on Sunday.
Up front will see Wayne Rooney take to the field, that is withholding any strange bust up or injury before the game on Sunday. Risking van Persie on Sunday as he returns from injury seems like a step too far.
De Gea
Smalling Ferdinand Evans Evra
Valencia Jones Fellaini Nani
Kagawa
Rooney
The 4-5-1 formation will make it a lot easier for United to compete with Spurs in the midfield and should see United have some success with Nani and Valencia attacking down the wings. Three points on Sunday would be a great way to make up for the dropped points against Cardiff last Sunday and I'm sure Moyes will be aiming for nothing less on Sunday.
How do you think Manchester United will line up against Tottenham Hotspur? Comment in the section below.
Enjoy that? Give it a share!