Manchester United's Marouane Fellaini has this morning joined up with the Belgium International squad and declared fit to face Croatia on Friday evening despite concerns over a wrist injury suffered against Shakhtar Donetsk last week.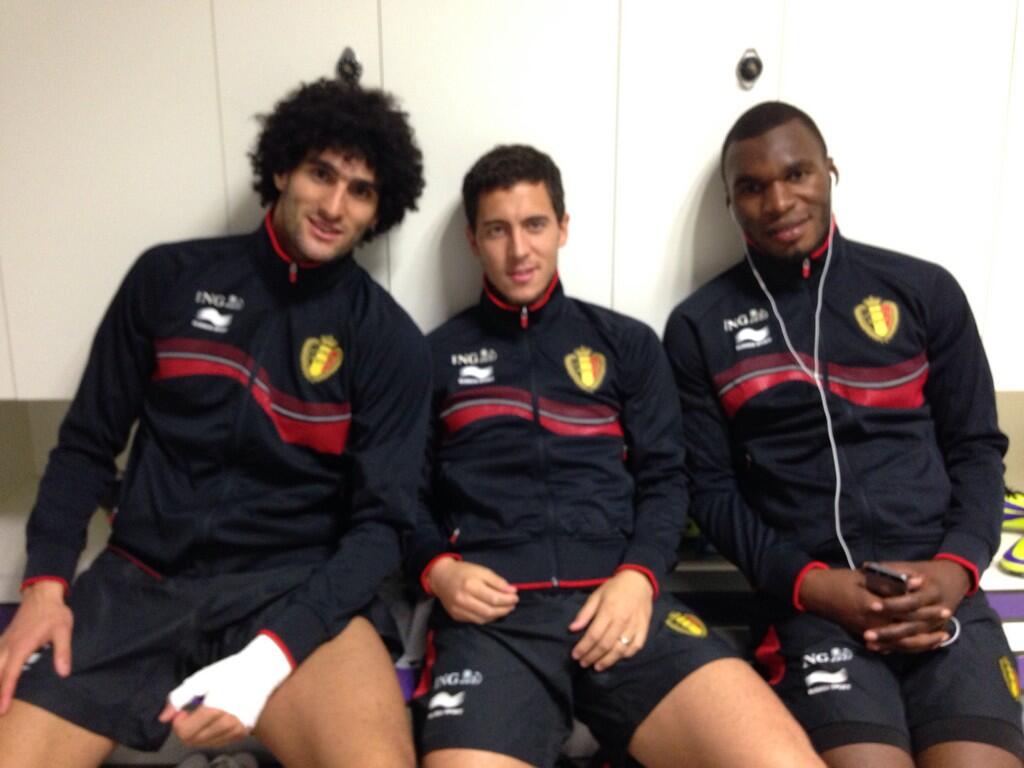 Picture Credit: @hazardeden10
Reports and rumours initially had that the £27.5million Manchester United midfielder would be out of action for up to three-months after missed Saturday's 2-1 victory over Sunderland.
David Moyes said on Saturday:
"He's got a wrist injury.

"He's going to see a specialist. It doesn't sound too good but we'll wait and find out on Monday."
Marouane Fellaini was assessed in Manchester on Monday morning and has opted to delay much needed surgery on his wrist, which has sustained deep ligament damage, to join up with the International squad for their two World Cup Qualifies.
Belgium head coach Marc Wilmots confirmed that Fellaini's wrist will be "adequately supported" by a brace for both matches.
Manchester United or Fellaini's agent have yet to comment on when he will undergo surgery.
Enjoy that? Give it a share!