It's a hundred days since David Moyes became manager of Manchester United, short enough to attempt an analysis of how thinks look so far, though nothing like long enough to condemn him in the manner some are already doing. It must have been obvious to almost any United fan that he would, like anyone else, need time to adapt to succeeding the great manager in British football history. I suspect, however, that most of us had no specific idea of what that really means, so long is it since we've had a new manager at the club, and consequently a significant gulf between what is expected and what's acceptable at the moment is evident among United supporters.
Obviously we're not where we want to be in the league.  A hard-fought victory at Sunderland on Saturday has only just edged us into the top half of the table. Thestart actually bears reasonable comparison with the majority of post-Busby managers: only Dave Sexton and Frank O'Farrell had a better start in their first seven league games and both, it barely needs saying, enjoyed less than spectacular tenures thereafter. The assessment that his first two months in charge are rather more successful than Fergie's (who, like Ron Atkinson, won only two of his first seven games) must be off-set against the fact that Moyes has inherited a far better squad. However, managers in any field will tell you that in many ways it's more difficult to take over a successful operation rather than one riddled with problems: with the latter you get the go-ahead to rip it all up and start again, while in the former case adopting such an approach can leave you prone immediately to dressing room, or even board room, revolts.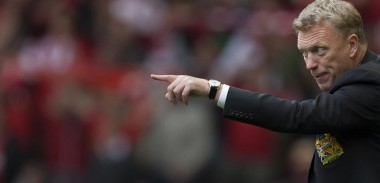 In this climate, it's perhaps understandable that, for me, the bulk of Moyes' difficulties on the pitch have come about largely due to an uncertainty of approach. His early selections appeared to suggest he might be prepared to toy with a variation on 4-4-2 which  makes sense given our many forward options and the poor performance of all of our wingers last season. That he's largely returned to the tried and trusted format is, you sense, part of a desire on his part not too meddle with established United practices too quickly. By giving him a six year contract, and by going for him over someone like Mourinho, it would seem the United board are looking for gradual rather than immediate change anyway, so  I doubt the kind of crisis talks the press like to imagine being imminent are any more than the product of a desperate hack's imagination. Given time, I'm confident he'll make the necessary adjustment, and I'm also confident that the board intend to give him that time.
There are some areas where Moyes has performed well, specifically in Europe. The performance against Leverkusen was our best home European display for some time, while a point was won in Donetsk with the kind of pragmatic and organised approach that, if replicated in the knocout stages, will serve us well in European away ties. Moyes has show  similar pragmatism in managing to hold onto Rooney, eschewing the kind of 'do it my way or there's the door' approach Fergie has a history of favouriing. Ensuring that the player remained with the club, felt a valued part of the squad and also knew and accepted who was boss was something I'll admit I didn't think was possible at one point. It would have been a major error of judgement had he allowed Rooney to move to Chelsea, as some so called 'experts' in the game were encouraging him to do. In the end, we now have a Wayne Rooney who won't simply have to be left on the sidelines as punishment for his misdemeanors, but who will be fired up and have something to prove and, with such a mind-set, he's already shown he can be a real asset to us this season.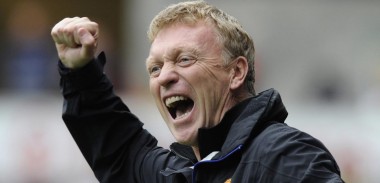 Regarding his dealings with the media, Moyes has clearly made mistakes. There was a reason why Alex Ferguson always kept the press at arm's length. In confirming our pursuit of Fabregas to the media, Moyes turned what might have been low-key speculation into a media soap opera and similarly so when presenting the papers with gilt-edged opportunities to misrepresent him over comments about Rooney and our alleged deficiencies when compared with the top European sides.  Openness with the press is a nice idea in theory, but if you're United boss it's the quickest way to pile pressure on yourself. Like a school bully they'll only regard any attempt to make friends with them as a sign of weakness to be exploited at some later date.
On the subject of the transfer window, there was a chaos about proceedings that was most unlike United and, while Woodward has correctly borne much of the resulting criticism, Moyes ought to shoulder part of the blame. He clearly came to United with Fellaini and Baines on his mind and there was surely a role for Moyes here in ensuring players he knew well followed him to his new club, without having to drag the process out until deadline day. Did he practice diplomacy in deference to the sensibilities of his old employers? Perhaps, but a manager of Manchester United can't do that. He won't make friends  or keep them as manager of United, and it's pointless him trying. Another lesson learned, hopefully.
While some have pointed to Moyes' ditching of the senior coaching set up as a troubling move, I'm seeing it as a necessary display of ruthlessness that has to be a facet in the make-up of any successful manager. Not only that, but in adding Giggsy and Phil Neville to his new team he has elevated players who can provide a sound understanding of the United way while still retaining the clear identity of Moyes appointments. The fact that McGuinness and Joyce remain in their academy roles also show that his awareness of how well these levels of the United set-up function in a largely autonomous manner.  In short, he's selectively asserted his authority while removing only those parts of the set-up that, let's face it, might not have worked without Fergie steering the ship anyway.
The inevitably loud voice of some sections of the United 'support' calling for his head is something he'll have been warned to expect, particularly as some were at it before a ball was even kicked in anger and many of those voices were equally keen to find fault with Sir Alex.  I still get comments, tweets and retorts on forums from people who can't understand my faith in Moyes. There are two reasons. One, no one can possibly know at this stage whether or not he'll be successful and the sensible thing for supporters to do is get off his back and let him get on with the business of trying.  The second is, regardless of some of the poor performances we've seen thus far, he comes across as a man who understands our club, it history and its culture and for me that was always the most important quality for a new boss. What Fergie showed us is that, if you've got that, the rest will come sooner or later.
How do you think David Moyes is getting on at Manchester United? Comment in the section below.
Enjoy that? Give it a share!