Another tough week under the new regime culminates in a trip to the North East for an away day at Sunderland. United's record against Sunderland has been strong in previous years but with the "Red Devils" going through a tough adjustment this may be more of a challenge than it looks. The departure of Di Canio seems to rejuvenated the Sunderland squad as they looked a much improved team against Liverpool last week while United on the other hand struggled against a very good performance from West Brom. The midweek performance was an improvement and a good result, albeit less entertaining your standard League One tie.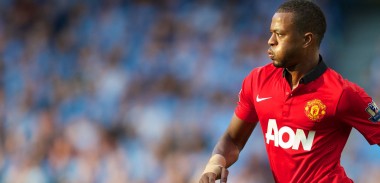 The formation midweek was important for how United played too, the extra man in the midfield allowed United to not get over-run. I have been more than a little surprised that the formation of 4-5-1 has not been adopted by Moyes in more games, especially games where we are struggling to keep possession of the ball. With that said I expect that Moyes will return to his preferred formation of 4-4-1-1 against Sunderland at the weekend. David De Gea should start behind Vidic, Smalling, Evra and Rafael. Last weekend Moyes seemed to throw caution to the wind and attempt to rotate his squad by giving Buttner, Evans and Jones starts in the back four. This was probably a little overambitious in my view, I am a huge fan of Jones and Evans and I don't think anyone would argue these two will not be good enough for the United starting eleven in the coming years but making such a sweeping change with Ferdinand returning to the team after a poor run of games was always playing with fire. This weekends game against Sunderland is a match where Moyes really needs three points to quell the growing waves of displeasure with his team selections and team performances, that would make me think that it is one where he will play the strongest back four he can.
The midfield is an area of the pitch that United require a massive improvement in, too many times we have been bullied in the centre of the park even with the new arrival Fellaini adding to the strength of the midfield two. This week seems likely that Fellaini will start alongside Michael Carrick in a midfield that will be expected to control the game and retain the ball a lot more than it has in recent games.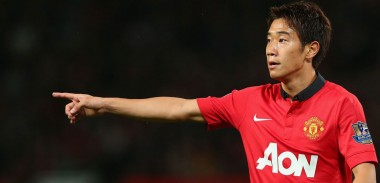 The wingers have between rather debatable so far this season with players being cycled through the positions without anyone really making a solid claim to the positions. Danny Welbeck looked strong during the week as he played on the left, he drifted in field at times but also worked hard to offer defensive cover. Kagawa seemed to get a pretty raw deal last weekend against West Brom, he worked hard but seemed to exist on the fringes of the game. Moyes may choose to give him another chance this week. The right of the midfield was played by Antonio Valencia during the week, his performance was what we have come to expect as he worked hard but didn't seem to produce much going forward. I am maybe being overly critical but yet again he lost his man when he chased Taison back to the edge of the box on Wednesday and seemed to run into a bring wall as he stopped dead allowing the Brazilian to continue charging and smash Shakhtar back on even terms with Manchester United. I am guessing that Moyes will elect to give Nani a chance on Saturday with Sunderland being anything but a strong defence it would seem a good occasion to get strong win and raise fan morale.
Wayne Rooney missed the game in Donetsk because of a swollen shin after a tackle from Danny Welbeck in training, if he is fit to play this weekend then he should return to the team to partner Robin Van Persie up front.
The team should be expecting a win going into this game and everyone will be hopeful of a much improved league performance as Moyes looks to put a less than impressive start to the league behind him.
Who do you think David Moyes will start against Sunderland? Comment in the section below.
Enjoy that? Give it a share!