The Champions League returns this week with Manchester United travelling to the Ukraine to face Shakhtar Donetsk in the first away European tie under the reign of the new manager. We're almost getting to the point where Moyes is going to run out of firsts soon, and the visit to Donetsk will be one of the toughest. The result against West Brom was another disappointment but the adjustment was always going to be a tough one.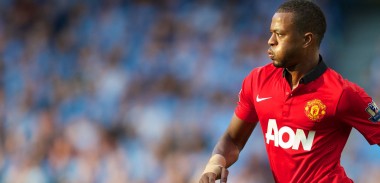 The starting eleven this Wednesday will likely be stronger than the eleven chosen to face West Brom, with that said it's likely that David De Gea will retain his place in goal. I expect that the back four will see the return of Nemanja Vidic after being rested for the West Brom game. Any thoughts of seeing Ferdinand on Wednesday were laid to rest when Moyes confirmed, "Rio has a slight groin problem, it is nothing serious but I was never bringing him anyway." Jonny Evans has played the last two games against Liverpool and West Brom to complete his return to the first team. The left side of the defence will surely see Patrice Evra regain the starting place, he offers defensive cover that Buttner can't and that will surely be needed against Shakhtar. After Phil Jones started at the weekend and Rafael was able to rest after his first match back from injury against Liverpool a week ago, I would guess Moyes will start with Rafael in an attempt to make the defence as strong as possible.
The midfield is a big question, will Moyes break his pattern of playing 4-4-1-1 and start with an extra man in midfield as Ferguson did so much? If this was any match other than an away fixture in Europe I would guess that he would stick to the formation he has played in every competitive match this season, but with Van Persie a doubt then my guess is that he may elect to start the extra man. After not starting at the weekend against West Brom I would expect the "King Sized" Belgian to start alongside Michael Carrick in the centre of the park. After losing his place in the humiliating 4-1 defeat to local rivals Manchester City two weeks ago, Antonio Valencia may return to the right side of midfield.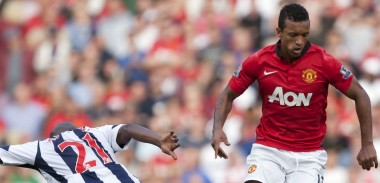 It was confirmed earlier today on ManUtd.com that Anderson, Fabio and Wilfried Zaha were left in Manchester, it was also confirmed on the official Manchester United Twitter account @ManUtd that Nani will be available for tomorrow's match after completing a one game ban following his dismissal against Real Madrid last season. I think it's probably unlikely for this to change anything for Moyes as he will be looking for more cover in a tough away fixture. The left side of midfield has options like Ashley Young, Danny Welbeck, Shinji Kagawa, or Ryan Giggs.
I would expect Moyes to start with Danny Welbeck on the left Wednesday night. After giving Kagawa the opportunity against West Brom on Saturday, he drifted out of the game and ended up being substituted at half time.
Wayne Rooney will start against Shakhtar Donetsk unless some unforeseen circumstances rules that out. Rooney has arguably been the best played in the United squad so far this season and will be looking to continue his form with goals in the Champions League. Partnering him up front could be Van Persie. When asked about Van Persie, Moyes said, "Yes, Robin is fit, but we will make a decision tomorrow whether we start him or not." The reemergence of his thigh injury will be a worry for the Scot and he may be elect to allow United's top scorer last season to sit this game out unless needed and start an extra man in the midfield. If he chooses to go with this option then he may elect to start Cleverley alongside Carrick which will allow Fellaini to push on at times and United more strength in the midfield.
A good win against Bayer Leverkusen has put United in a very good position going into this game, a draw will be good result but a win could do a lot for the morale of the team and fans as
David Moyes navigates his way through the challenging start to a career as Manchester United manager.
Who do you think will be in Manchester United's starting XI? Comment in the section below.
Enjoy that? Give it a share!