If someone had told you back in August that Ryan Giggs would be United manager come April you would have quite simply laughed in their face. David Moyes's sacking on Wednesday morning has generated just that scenario, and United's most decorated player will lead the red's into the final four games of the season whilst still technically being a prominent member of the playing staff.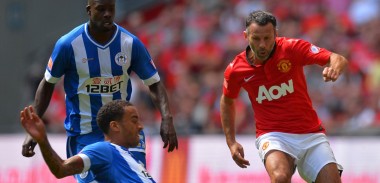 On Wednesday morning it was announced that Paul Scholes would join the Welshman's coaching staff for the remaining four games, along with Nicky Butt and Philip Neville who will continue to remain at the club following Moyes's departure. Who would have thought it, the class of 92 now in control of Manchester United! Quite simply, United's number eleven and his backroom team have nothing to lose by seizing what has seemed the strenuous job in football this past year, and they will immediately have the full backing of every red throughout the world. Whether Giggs is actually in contention for the full time role is under question, but there is certainly many qualities he can bring to the job, all be it if it is just for the short term.
When pondering how Manchester United will line up this weekend, in total honesty nobody but Giggs himself will have a clue. Expect United to be on the frontfoot from the off though, the Welshman knows the clubs ethos down to the ground, and if reports are to be believed this season he will be sick to death of United's negative ways. A highly attacking line up is likely, and with Norwich City having the unruly pressures of relegation on their shoulders, and the shackles being completely off for the reds, an open attacking game is more than likely going to be on the cards for any red's attending the game on Saturday. Let's not forget though that we shouldn't expect miracles, after all he has the same bunch of lads who have not turned up for many a game this season.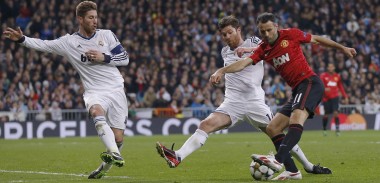 Ryan Giggs however will stride into that historical dressing room come Saturday with every confidence that he holds the full respect of every man in that room. His personal trophy cabinet is the envy of any man to play the beautiful game, and in contrast to Moyes he is quite simply a winner. If a footballer cannot respect Ryan Giggs then they quite simply shouldn't be in the game. The 40 year old also has that key knowledge of exactly what it takes to be a Manchester United player and more importantly what it takes to be a winner. Come Saturday evening; he will have that unique ability to look every single player in the eye and grasp exactly who wants to wear that red shirt, who has what it takes to wear that red shirt, and most importantly who will give one hundred percent for that red shirt. That knowledge is vitally important, whether for Ryan Giggs's benefit or the new manager on the horizon's benefit.
The team selection will certainly be interesting for Saturday's game at home to Norwich. Let's not forget that the Welshman has trained with these players day in and day out, he knows their ability and attitudes down to the ground. As supporters it will be evident this weekend the player's in which he respects and see's futures for at the club, possibly giving us an ample idea of who may be out the Old Trafford exit doors come the summer. The players who haven't given it their all this season, evoked by countless spinless performances, have every reason to now be fearing the very worst.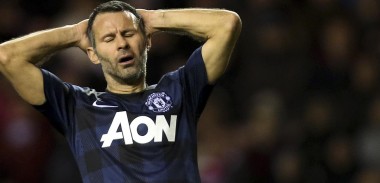 The likelihood of the vacancy being handed the winger full time is marginal to say the least, but just envisage the qualities he could bring to the post in the long term. Immediately it would be strikingly obvious that unlike Moyes, it would seem that the Welshman would have the power to again attract the very best footballers in the world to the club. United's number eleven is respected by everyone involved in football worldwide, and you could just imagine many players marveling at the prospect in playing under a player who has thirteen league titles at his boyhood club in which he now controls. There would most certainly be a list unexpecting names on the phone to United's gaffer.
Another key point to suggest is also the advice in which would be available to him from the great Sir Alex Ferguson. Of course David Moyes had the same option open to him, but you can't help having suspicions that on certain occasions it may have been difficult for the ex-Everton man to approach him, certainly as results worsened and time progressed. Ryan Giggs shares a unique relationship with Ferguson, he has worked with him throughout his whole footballing career until this season. Ryan Giggs would most certainly have no qualms about approaching the boss regularly, and likewise, Sir Alex would see no problem in gifting his advice to an individual he probably knows better than anybody else.
It would be an utter lie to claim it is not a United fans fantasy to see Ryan Giggs one day manage Manchester United with the rest of the class of 92 stood right behind him. Unfortunately, the likelihood is that United's bunch of favourite red's aren't quite ready yet for this mammoth job. After a near enough disastrous season it is nearing un-imaginable that United could appoint a man at the helm that would pose yet another massive risk. The next manager it would seem has to hit the ground running, and experience is absolutely vital. Of course any new manager is a risk to some extent, but a manager with a world class CV and history of success somewhat reduces the risk.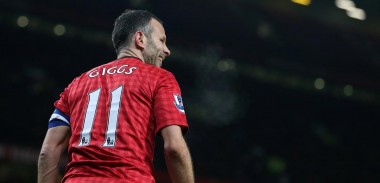 Key names linked with one of the most monumental roles in football include Carlo Ancelotti and the Dutchman Louis Van Gaal. Both these men you would perceive could slot into the role straight away and get the reds back to at least competing for honours again. After this short work experience for Ryan Giggs, practically he could work alongside the new world class appointment for a number of years before finally getting his chance in the hot seat. This again is of course the stuff of dreams, but arguably it is the idyllic management strategy. Ryan Giggs's decisions, team selections and general insight over the next four games could conceivably be vital for any new manager. One thing's for sure, in the short term at least, Manchester United fans can be safe in the knowledge that the man at the helm is at least a born winner, if at all nothing else.
Enjoy that? Give it a share!