It's becoming obvious that the money hungry mercenaries that are the Glazers have focused so much on monetary gain from the commercialisation of "Brand United" that they have, as a consequence taken their eye off the ball – quite literally. No matter how much merchandise is sold, from Vietnam to Venezuela the simple fact remains; the club is great because of its success on the field. United's unrivalled accomplishments over the last two decades has provided the platform upon which such economic reward can be attained, however it is fundamental to note that this is facilitated by, and only achievable because of success on the pitch. The Glazers now have to deal with the financial implications of failure.
The regression of standards in both playing staff and management will inherently affect the potential for sponsorship, and ironically, it is only now that the Glazers are beginning to realise that "Brand United" is only as good as its last game or disastrous campaign, hence the concerted action to remove Moyes as soon as it was mathematically impossible to reach the money spinner that is the Champions League.
For what is perceived as a well-run organisation from a business perspective, in terms of sponsorship anyway, there does seem to be an inherent lack of strategy with regards to the direction of the club in relation to what is most important – football. As such, the immediate future of the club will be personified by the appointment of Moyes successor.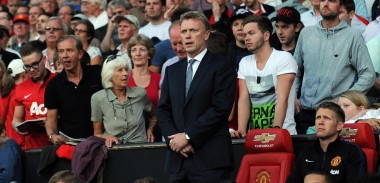 The paradox of the current predicament is that United now find themselves in a conundrum that is characterised by contradiction. Currently, United have two options; agree in principle with Van Gaal to take over upon the completion of the his tenure with the Dutch national team, after the World Cup, or, wait and diligently go through a thorough process of extensive analysis and interviewing  that if carried out correctly, should distinguish whom is the right man for the job.
With United now being the iconic brand and global superpower it is from a business perspective, raking in millions from commercial deals, one would assume that the latter mentioned process of selection would be modus operandi, however as we know, this was not the case in the appointment of Moyes.
The problem with appointing Van Gaal is that one can't help but think it's solely based on financial factors, the easy option with preference based on penny pinching and ease of access due to availability. At 62 years of age the Dutchman hardly embodies the long term sense of strategy that transcends United.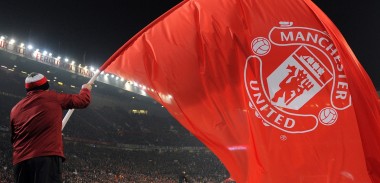 With the departure of Ferguson and his trusted left-tenant Gill, the brains and brawn and heart and soul that characterised the modern Manchester United has ultimately vanquished. Craving stability, given that our most successful periods have emanated from such, it is hard to envisage how a 62 year old coach whose longest tenure at a club since 1997 is just four years could put head to the chaos that is engulfing Old Trafford.
While the Dutchman admittedly holds a more than admirable CV which includes seven league titles in three different countries, three domestic cups as well one Uefa Cup and a Champions League, it is worth noting that he was sacked by Bayern Munich and has had a less than impressive spell at Barca in which he walked out on the club as they languished just above the relegation zone.
Furthermore his first  spell in charge of the Dutch national team can be described as a disaster, as the Orange failed to qualify for the World Cup in 2002, and it is well documented that his  authoritarian style of management often leads to internal conflicts, see his spell at Ajax as technical director.
Conversely, Van Gaal, as alluded to, is a proven winner, he has extensive experience in not just a number of different countries, but also a diverse range of roles, and he has an aura that will demand immediate respect. Van Gaal may well steady the ship; he may, in fact, win a major trophy or two, but would this come as a detriment to what could be gained from appointing someone with an eye on long term strategy?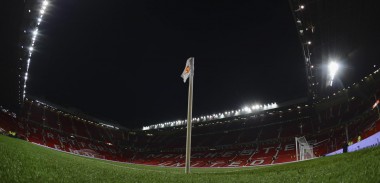 My lack of excitement in the probable appointment of Van Gaal is not based on his lack of ability to succeed, but more born from the fact that United are now in a precarious position of power in the sense that immediate success is not expected, but mere improvement from last year. The task of replacing Ferguson took its toll on Moyes, as it would the majority or men, but the task of replacing Moyes with the added incentive of a big budget must surely equate to the most enviable job in football.
With pressure somewhat subsiding, now is the ideal opportunity to pave the way for a long term project upon which the foundations of a new Manchester United can be defined. A team that is no longer living in the shadows of the Ferguson era and a side that is characterised by  a dynamic manager who embodies excitement, exuberance and a footballing philosophy that is built on  long term perspective… that man is Klopp.
Klopp is the perfect fit for United, not just because he is a proven winner with an enviable and equal measure of eccentricity and charisma, not just because his footballing philosophy is based on the premise of all action and attack, not just because he is a firm believer in youth, but also because he is a man of principles who's philosophy is based on building long-term, hence his continuous reference to Dortmund as a "project".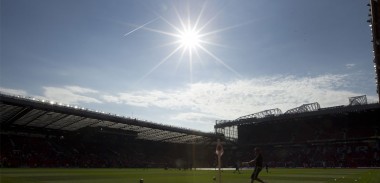 Such noble principles may ironically be the main reason as to why Klopp won't end up at Old Trafford next season, but if Woodward and Co. don't try everything in their power to convince Klopp to spearhead the new project that is Manchester United I will be extremely disappointed if not borderline manic.
If  he then turns us down, so be it turns us it may be time to revaluate alternatives of which their are a few obvious contenders (Simeone, Conte, Blanc) but, all come with question mark. As such, Van Gaal may be the man, but even then I would hope that he is assisted by someone who is potentially groomed to take over after, perhaps Giggs, maybe even De Boer.
The immediacy of modern life doesn't lend itself well to the "business" that is contemporary football, where it is the manager that suffers more than most. It is now imperative that United get their next appointment right, overlooking long term implications of a short term choice may well lead to short term gains, but could well have drastic repercussions on the future of Manchester United.
Enjoy that? Give it a share!