Manchester United's season is theoretically over. Like it or not, last Wednesday's Champions league exit at the hands of Bayern Munich all but closed the curtain on David Moyes's first season in charge, some would even argue it has put United out of their misery. The possibility of Champions league football next season is more farfetched than Ronaldo returning this summer and the reds basically have five games to end the season on some sort of high. Europa league football is a likelihood for next season, and with many not keen on the whole Thursday night experience, some sections of the support might even question their own feelings on whether they actually want United to win these five games.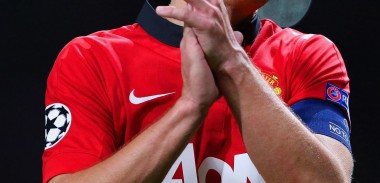 The first thing we can learn as United supporters is ultimately how serious David Moyes and the club itself are in actually gaining entry to the Europa league. The manager could field what he regards as his strongest side for the next five games or he could simply turn his attention to next season and give other members of his much criticised squad some game time. As far as we know however, Moyes may also still be fighting for his future at Old Trafford, if a reluctance to make changes and give youth a chance over the remaining games become a trend it may also give some clues into whether the Scotsman will in fact be in charge for the next campaign?
In juxtaposition to this, we might see a similar line up and style of play as to what we saw at St james's Park just over a week ago. The manager has certainly seemed a lot keener on a certain Shinji kagawa of late, and is the partnership of him and Juan Mata behind the frontman a sign of things to come under Moyes? Perhaps a consistent, balanced, and ultimately positive starting eleven over the next few weeks convey that 'the chosen one' has in fact learnt some valuable lessons this season, and now knows the players he needs from this squad he seems so disgruntled in managing. These remaining fixtures can gives us a key insight into David Moyes's future United career, or maybe David Moyes's future plans.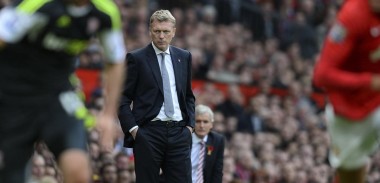 Moving on from the not so popular one, which players will be as good as through the exit door by the time the ref bows the final whistle against Southampton? Javier Hernandez already seems on his bike, although with injuries to Rooney and Robin Van persie has he got a final chance to change the manager's mind I wonder? Rio Ferdinand has been touted for retirement more times than he has tweeted about his five caps this year, if Moyes plays him on a few occasions before the end of the season them maybe he has a bit-part future at United, otherwise why not turn to the replacements? The same questions can be asked about Patrice Evra, if there is no future for him at the club then will Moyes see any worth in proceeding to give him game time? Luis Nani, where do we start, another one who seems as good as gone, perhaps Moyes will play him in order to increase his value for the summer ahead?
Which personnel the manager plays over the next few weeks will give us a good indication as to who is staying. Then again, there is that other scenario that Moyes still doesn't know his best player's, still has absolutely no clue what he is doing and as a result we will continue to see squads that have been changed more times than any of us care to remember. Rumours have come to the surface about Ryan Giggs's fairly beak looking future at the club, could an increased involvement in the limelight on the sidelines answer some of those questions?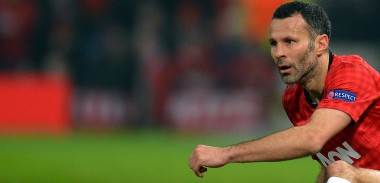 Looking for positives, Juan Mata's great form could well continue, and it may well be clear to see that he is the player United must rebuild the squad around in the summer. The are a number of Manchester United betting odds on who will and won't leave in the summer, one player who certainly won't be going anywhere is Adnan Januzaj, the Belguim should also be handed plenty of game time in the next five games due to the lack of any crunch fixtures, can he again show us exactly how talented he is after going slightly off the boil in the second half of the season, in fairness down to little fault of his own. It would also be nice for Phil Jones and Chris Smalling to get a consistent run of games together at the heart of United's defence, can they exhibit that they are good enough to command United's back four from the start of next season?
This article could possibly be touted as a light hearted piece almost in parallel to United's finish to the season. The underlying fact that it is completely unheard of for the reds season to be over by now. However, perhaps the one certain thing Manchester United supporters can learn form the final five games is whether David Moyes has in fact learnt anything himself at all?