Robin Van Persie, the last big signing by Ferguson before his retirement, bought for one sole purpose to win the Scot and Manchester United another Premier League title. As we know he delivered on this becoming United's star man and fan favourite in a brilliant debut season from the Dutchman. It was very rare to see Fergie spend big money on an established star especially as old as Van Persie, but his gamble without a doubt paid off.
Unfortunately this season he hasn't had the same impact, slipping back into his old injury habits that plagued him at Arsenal for years. Scoring goals hasn't been his problem it's just getting him on the pitch regularly. With the return of his fitness problems, speculation has arose regarding David Moyes's training methods and whether they were causing Van Persie to get injured.  These were quickly squashed by RVP and Moyes but something has never seemed right with 30 year old this season.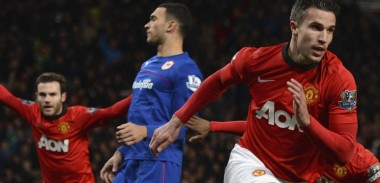 Also add to the fact that surprisingly when Van Persie hasn't played United have looked a better attacking outfit this season. Without him in the side there has been a much better flow and fluidity to the side allowing United to create more chances.
This is down to a couple of things, recent games have shown that Mata has to play behind the striker in the number 10 role, something we all knew. This gives United better creativity than when Rooney plays in that role, this then allows Wayne to play up front.  Also when Robin doesn't play United are a much quicker side, RVP is now 30 and he's never been a fast player, his mobility hinders United at times.
In recent weeks Welbeck or Hernandez up top has given United a threat in behind opposition defences which you don't get with Van Persie. He prefers the ball to feet where as Hernandez or Welbeck will stretch opposition defences allowing space to open up for others.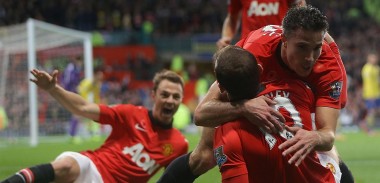 United's recent form without the Dutchman has got some fans believing he should move on and be sold by the club in the summer. A season ago fans would have laughed of this suggestion but nearly a year down the line since RVP's hat-trick to seal the title could he be on his way?
Firstly let's not forget what the Dutchman has achieved in his short time at Old Trafford, Premier League winner something he never achieved at Arsenal. United's player of the season and top goal scorer in the Premier League for second the consecutive year. He was without a doubt the difference in the title race, giving United goals and performances at key times when it really mattered.
This season even with injuries and some poorer performances he has still notched 17 goals in 22 games, which is still impressive.  Even with suggestions that United play better without him he came up trumps again with a great hat-trick at home against Olympiakos when the team really needed it, sending United threw to the quarter finals of the Champions League.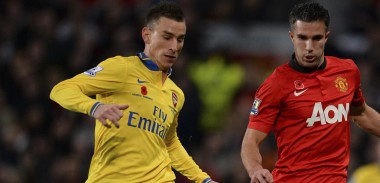 Looking away from stats and performances Van Persie is supremely talented, a fantastic player, regarded by some as the best striker in world last year. He worked very hard to get here though, few years ago his right foot was poor and his heading was not consistent, imcluding his hold up play. But he was worked on these aspects and now is a much more complete forward than he was 4-5 years ago. Possessing one of the best left foots on the planet there is no doubt he can still produce and contribute to the United side.
In reality though this summer is going to be a busy one for United and there is chance he could be off. Firstly if Mata is to stay playing behind the striker it means there's only one main spot up top available and with Rooney singing a big 300k new contract I can only see Wayne filling that role. There's also still a question mark over his happiness as something has just seemed different about him this season.
In terms of selling RVP United knew when they signed him that they weren't really going to get any of the £24 million back, but I'm sure they wouldn't have been expecting to sell this soon. With that in mind would United be able to offer RVP as bait to a top side like Juventus or Dortmund in order to try and lure a top player like Vidal or Reus to Old Trafford? Unlikely but a possible idea as United wouldn't want to sell to another Premier league club so selling aboard would be the only option.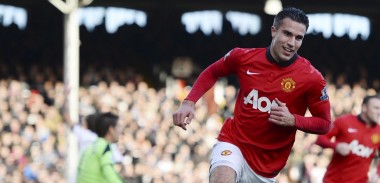 Selling RVP still sounds odd to me but for players like Mata, Januzaj and Kagawa to flourish the Dutchman may need to go or prepare to fight for the striker position with Rooney etc. If he is sold even being in the interest on the team and its future it will still be a shame. A player that bought so much happiness to United fans, the volley against Villa, the last minute winner against City, many great moments that United fans will always remember. Give us your thoughts on whether United should keep or sell him; can David Moyes integrate RVP, Rooney and Mata into the same team?
Enjoy that? Give it a share!