Good news for Manchester United before they fly out to Germany this afternoon, Wayne Rooney has taken part in the clubs first-team training session at Carrington after recovering from an injured toe.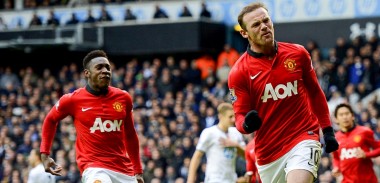 Rooney missed Manchester United's 4-0 victory over Newcastle United at the weekend but has reportedly been doing light training over the past few days in preparation for Wednesday nights big second leg tie against FC Bayern Munich.
Manchester United were already without the Robin Van Persie (injured) and Juan Mata (ineligible) so the welcome return of Wayne Rooney is a huge boost, who is rumoured to have played through the pain whatever happened.
United go into the second leg confident they can get a result, if Welbeck gets a chance like the one he missed last week, we are in no doubt that this time he will finish the job.
Do you think United can do it against Munich? Comment in the section below.