Luis Nani's agent, Andrea Pastorello, speaking in a recent interview with Violanews.com has confirmed that his client is likely to leave this summer.

The Portuguese international only signed a new 5-year-deal last summer but since then has only played 12 times, mainly due to injury. He made a return to the squad on Saturday in the 4-0 victory at St.James' Park coming on as a substitute with little to no effect.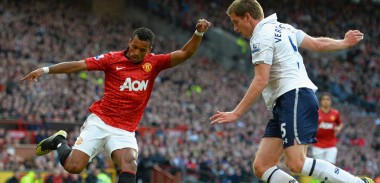 In January speculation linked Nani with Fiorentina and obviously nothing transpired but they seem to be among the teams interested in signing the skillfull winger. His agent also spoke about wages being a possible problem with any transfer this summer. He currently earns £95,000 per week with his current deal.
"Nani is a very important player and at this time the only thing I can say is that he is likely to leave Manchester.

The problem for Fiorentina and other Italian clubs is the player's salary. But we will evaluate all bids.

Our relationship with United is great. Fiorentina have to speak with Manchester United about Anderson and maybe there will be an opportunity to talk about Nani too."
Enjoy that? Give it a share!