After another humiliating defeat to a local rival, United head into this weekends fixture against Aston Villa with plenty to prove not only to the fans but to themselves as newly crowned Bundesliga champions and current European Champions Bayern Munich will almost certainly be baying for blood against their old foes on Tuesday next week.
Against City, United simply didn't turn up which has been an all to common occurrence under the current regime against the "bigger" sides and at the moment none come bigger than Bayern. However as we all know, United have struggled at home regardless of the opposition and Villa will come into the match believing they can get something out of the fixture to move themselves comfortably clear of any relegation threat.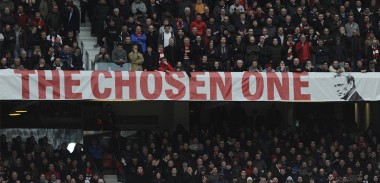 Villa will arrive at Old Trafford off the back of a dismal 4-1 home defeat to Stoke City and Paul Lambert will be looking for a positive reaction from his players and a repeat performance of their victory over Chelsea the week before. Fabian Delph has been a star performer for Villa in recent weeks and will be looking for another positive display at Old Trafford as he makes a last ditch push to get a seat on the plane to Brazil this summer.
United have struggled so far this season against teams who deploy a big central striker, as demonstrated against the likes of Spurs (Adebayor) and Everton (Lukaku) and Christian Benteke could pose a serious threat on Saturday if not properly marshalled. The defence has been a problem all season for United and in particular the full back positions with Rafael being in and out with injury and Paddy Evra being increasingly caught out of position higher up the pitch leaving acres of space in behind him. This has been an constant issue and was evident against Olympiakos and more recently against City. In short this has caused a rippling effect across the back line as more often than not Phil Jones has had to cover, leaving gaps aplenty in the middle of the defence. In defence of David Moyes, he has pinpointed this position as an area which needs strengthening as demonstrated through the bids for Leighton Baines in the summer and the rumours of Luke Shaw and Fabio Coentrao continuing to do the rounds as Buttner is quite simply not up to the task.
In terms of the midfield, the flat three which was deployed on Tuesday night simply does not work especially with this particular crop of players as it invites pressure onto an already leaky defence. United look much more effective when they attack and with RVP out indefinitely, Moyes should opt for a similar formation to the one used against West Ham with Rooney up top and Kagawa, Mata and Welbeck (NOT Young!) sitting behind. It would be a surprise not to see Adnan Januzaj at some point on Saturday as his pace and trickery should be a real asset against this Villa back line.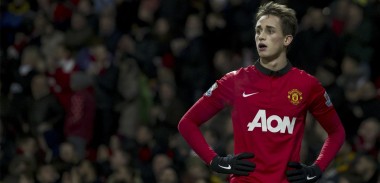 If United serious about challenging for some kind of European football next season this is a must win game especially with the daunting task of Bayern looming large. With increasing unrest amongst supporters it will be interesting to see what the atmosphere is like when the players take the pitch at 12:45 on Saturday. Calls for "The Chosen One" banner to be removed have been doing the rounds on social media and other anti-Moyes campaigns are picking up pace so a big win would go a long way to appeasing some sections of the crowd. "Big wins" aren't something we have seen much of this season, however if there was ever a time for one and the likes of Juan Mata and Marouane Fellaini to get off the mark it's now. Bring on the Villa!