Watching the humiliation that was Arsenal's 6-0 defeat at Stamford Bridge last weekend revealed quite a few things. One of them being that a lack of pressing and energy in the opening exchanges can lead to the home side having a great deal of possession and therefore momentum, but additionally that Alex Oxlade-Chamberlains goalkeeping skills are actually quite impressive. The most glaring aspect however was the ridiculous shortage of leadership and such omnipresence within that Arsenal team. Whenever they become ruffled early on away from home Arsenal retreat into their shells and play in such a neurotic manner that the score-line amounts to something of a 'Cricket score' by the end of the match. This is genuinely down to the absence of somebody who can stay calm and dependable in situations of high adversity, if you look on the flipside, Liverpool have a captain who knows the club inside out and has real passion for the cause. This rubs off on the rest of the team and eliminates the tension that comes with conceding a goal.
Unfortunately, the lack of authority and calmness on the pitch at Manchester United seems to have dissipated in recent times. This can be reflected in the form shown against 'big teams' this season as well as the stage freight and uneasiness within that Manchester United team. You can't help but think that the body language of certain players only spells underachievement. The perturbed looks between players that happen on a regular basis signifies that there is a lack of leadership in that Manchester United squad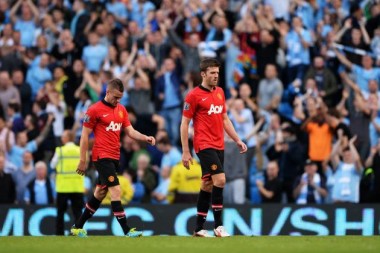 I've always been a massive fan of Nemanja Vidic and I actually attribute more success to him than others would see as fair. Ever since 2011, the Serbian giant has not only been a galvanising member of the team but apocalyptic to other sides when it comes to his actual game. With Vida on the pitch, I feel safe and I'm sure the team feels the same way. Sadly though, that hasn't proved the case this season, with the Serbians form wavering and his appearances in the starting XI restricted. This has obviously had a damning affect on the Manchester United squad, and made worse with the news that he shall be departing the following season which, in my opinion should have been delayed to the end of the season. Previous captains such as Gary Neville and Roy Keane had that unwavering menace and aura about them which evidently rubbed off on other players. Both were exemplary players as well, each covered vast amounts of ground and rarely made any slip ups. So when you have a captain who is destined for the exit door and lacks confidence and discipline, who do you turn to?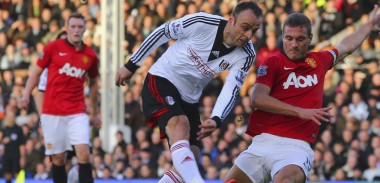 Well in my honest opinion the answer lies with Wayne Rooney. This man has saved the skin of Manchester United more times than I care to mention, at the point of exhaustion and potential lung damage, you'll find Wayne Rooney still looking for the ball, making tackles and setting up attacks. When you watch United, you can sometimes see Rooney playing as a stand in left back or attempting to play out passes just outside his own penalty area. This is purely down to Rooney's exceptional work ethic and sheer love of the game. I can't clarify whether cameras caught it, but during Manchester United's humbling encounter with Liverpool not so long ago, Rooney attempted to rouse the crowd and generate an atmosphere inside a dejected Old Trafford by purposefully thrusting his arms in encouragement, this was just after Gerrard had converted his second penalty. After the game he was quoted to have said that the 3-0 home loss to Liverpool was one of the 'worst moments' of his footballing career. To me, this just magnifies how passionate and hungry this man is. So once Vidic leaves (and maybe even before that) Rooney must be made the real centre of attention, this will trigger such an excessive work rate and presence on the pitch that it will have a knock on effect within the side, this to an extent will reinstall some of the fear factor back into this Manchester United team that has been so sorely missed this season. When Rooney is centre of attention as well as on form, it will only benefit Manchester United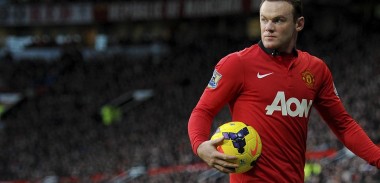 Obviously Wayne Rooney isn't perfect. The two transfer sagas that he's been involved in have opened up questions regarding his loyalty to the club and the incentive he needs in order to play regarding his wages. But the fact that he has pledged his future to this club, when he could very easily have headed on to bigger and better things displays that he is completely dedicated to the clubs future. His antics on and off the field are obviously widely documented (and rightly so) he's hardly a role model in any way when it comes to conduct. The same thing lies with the current captain of table topping Chelsea, John Terry. Whose wrong doings are somewhat more severe than anything Rooney has been found guilty of committing. Nonetheless, Terry has been an excellent captain for Chelsea and continues to make an obvious impact to his side's organisation and discipline. I don't see any blatant reason as to why Rooney's actions should prove detrimental to him being eligible for captaincy. That's my opinion though.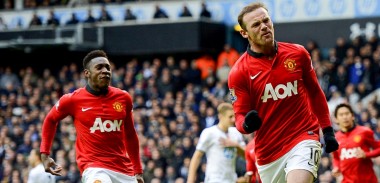 On the pitch, Rooney's conduct is seen by many as wrong and derogatory. And to an extent that's very feasible. But when I see him badgering referees, stamping on peoples ankles or waving his arms in frustration it just reflects somebody who has such an incorruptible desire to be the best. The fact that he isn't an established captain already is actually quite unfair if you think about it.
Enjoy that? Give it a share!