There's no beating around the bush any more, after Sunday's defeat David Moyes is in a whole world of trouble if he wasn't in a big enough mess as it was. People have labelled the performance if you can even call it that as one of the most shambolic, spineless and utterly pathetic United displays of all time. Reports of further dressing room bust ups are flowing, let alone leaking out of the club. In summary, after Wednesday night, Manchester United's season could be over by the middle of March.
It would be wrong to suggest the entire United support has lost faith in a man who seems way out of his depth, but even Moyes's biggest supporters cannot argue that they haven't dreamt about possible replacements when slumping out onto the streets around the ground as of late. As the twenty times chant echoed around Old Trafford during the humiliating defeat to the scousers, aside from the pure defiance exhibited, there also seemed to be an acceptance that things won't be changing anytime soon. Every man and his dog can see that Moyes generally means well, and nobody would begrudge him turning it around, but the United supporter has come to conclude that this probably won't happen. The voice in the back of most peoples minds is, who is in the mix to replace the under threat Scotsman?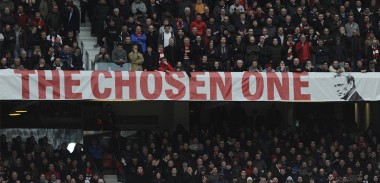 We start with the fairytale, arguably the easy option and this candidate is Ryan Giggs. I say easy option because there will be no negotiations as to whether United's number eleven would wish to take up the job and it's right up the Glazer family's street in terms of finances. In the case for Giggs, nobody knows the club better than the Welshman and with this comes respect within the club that David Moyes has so badly failed at trying to earn. The player has already completed several coaching courses and is in the process of completing his UEFA Pro Licence badge. He certainly aspires to start a trade in the unforgiving world of football management and what a dream come true it would be for him to turn United's fortunes around with best mates Nicky Butt, Paul Scholes and Phil Neville right by his side. Coming back down to reality though, this is modern day football at the highest level. Alan Shearer tried to further adorn himself to his beloved Newcastle United, he ended up taking them down and now appears fortnightly on Match of the Day. By all means this approach can work; there is no need to highlight the success Pep Guardiola had at his boyhood team in Catalonia, but he worked his way up the ranks from the B team, just like Giggs will need to. A possible chance as interim manager for Giggs has been suggested, but then we're Manchester United and not Chelsea.
We then move on to a leading contender and certainly a man that would seem a popular choice when speaking to United fans. His name is Jurgen Klopp and he has a winning mentality unlike the current 'chosen one'. It is no secret the success in which the German has had at Borussia Dortmund. Winning back to back Bundesliga titles, a German Cup and a Champions League runner up is a CV that makes Moyes's look rather dense to say the least. His characteristics and playing style also seem to match the so called 'United way'. His Dortmund side play free flowing, direct, attacking football with a big emphasis on counter attacking. Match this with the possible faces that could tag along with him from Germany and the opportunity to finally get the most out of Shinji kagawa, and surely you have the winning candidate. Perhaps not as well documented however is that Klopp has also been involved in relegation as his Mainz 05 side dropped out of the Bundesliga in the 06-07 season. The following year he failed to achieve promotion back to the top flight and resigned. It should also be noted in fairness that he took the reigns at the club straight after finishing a successful playing career for them and he also achieved qualification into the 2005 UEFA cup with them. His CV has it's faults like most managers, but the underlying key skill for attention here is that he is a winner.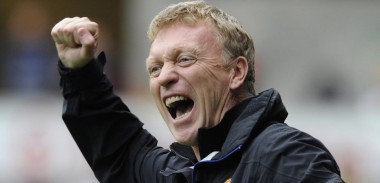 Another name being touted by many is ex-reds defender Laurent Blanc. A reliable, hard working and influential centre back for United who chalked up 48 appearances for the club has adapted well to the switch into management. He won the Ligue 1 with Bordeux after finishing as runner up in his first season, as well as winning the French Cup in his time at the club along with clinching the French manager of the year award. He then tried his hand at international management leading his home nation France to the quarter finals of the 2010 World Cup. At present he is in charge of big spenders Paris Saint Germain and their domestic dominance as well as impressive European displays this season suggest the Frenchman has the attributes to lead a team full of enormous egos and immense talents. Blanc would bring a methodical, calm style of management to United. Although, his breakdown in relationships with several of his players when in charge of France may also raise question marks about his capabilities at the very highest level.
The final candidate and commonly mentioned name is the Dutchman Louis Van Gaal. The 62 year old brings the most impressive CV to the table out of all the candidates with four Dutch titles, two La Liga titles, one Bundesliga and a Champions league triumph just some of his achievements in management with the likes of Ajax, Bayern Munich and Barcelona. Nobody can argue that the experienced coach would be a quality appointment with his pedigree, but his age would be under question when weighing up United's long term plans and ambitions. Another stumbling block is the fact that he is currently contracted to the Dutch national side and as a result would not be available until after the World Cup. Could United afford to wait until then when it is paramount that any much needed transfer deals are concluded before this summers tournament.
I write this article with a small bit of guilt inside me as I am a big admirer of David Moyes and comparable to most I would like nothing more than the current manager to turn things around and achieve success in Manchester. This situation is not great however, and every red will have images in their head of a different man at the helm come next season. It should be emphasised however that if there would to be any change, it will not be all that straight forward. It is no secret that Moyes has been regularly scouting the footballing world, and more than likely he already has targets, if not deals, in place ready for the summer. As mentioned it is vital United conclude the majority of their business before the World Cup in order to revamp a poor United squad. A change in management could make things difficult on this front to say the least as any new appointment would struggle to work to this deadline. Time will tell exactly whether United stick or twist with David Moyes, tomorrow's tie against Olympiakos will ensure that the debate continues nevertheless.
Enjoy that? Give it a share!