A 9 hour all round train journey, several buses, an uncomfortable tram journey, lots of money and voice, as well as a night at my Grandparents house. This was all done with the underlying aspiration that I would see Manchester United triumph over my most hated football club on the planet. Prior to the encounter the odds were emphatically stacked against United. Despite this, I had an air of real confidence about the game. This is only down to my excellent record whilst being at Old Trafford, since 2005 I'd attended around 30 home games and only seen United lose once, that occasion being the 1-2 loss to West Brom earlier in the season. So whenever I make the trip to Manchester all statistics, positions in the table, form of key players and quality of the opposition that I usually contemplate and worry about completely fly out the window.
This feeling grew (as it often does) when I was stood in a passionate and hostile East stand. The sheer noise and expectation was so vivid that by the time the teams came out I was convinced we would win 5-0. Unfortunately, this confidence diminished the moment Daniel Sturridge squandered a fantastic opportunity in the opening exchanges. From then on I maintained my confident exterior, still shouting and chanting, but under the surface I was nothing but an agitated and nervous wreck. The problems on the pitch were very much still apparent, and as I foreshadowed, Mata wasn't allowed any sort of space and attacking moves were nullified by an incredibly well organised Liverpool defence. This meant the ball wasn't moving out to the flanks which only put Fellaini under more pressure. This caused serious problems in the middle of the park, Carrick just about dealt with the pressure but Fellaini unfortunately was too often caught in possession and out of position; meaning that Liverpool attacks were expansive and forceful.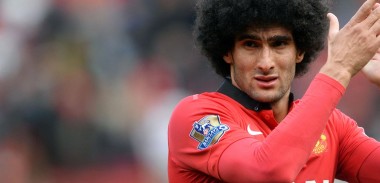 Undoubtedly, there were glimpses of good play from the home side, Adnan Januzaj managed to keep the crowd in good voice with some blistering runs and Phil Jones further established himself as Manchester United's more competent stalwart with some eviscerating tackles. Sadly though, these efforts proved in vein when Rafael (who had looked out of place all game) handled the ball and the first penalty was awarded against Manchester United since November 2011 when Demba Ba of Newcastle converted. Like Ba, Gerrard converted in front of the Stretford end. Half time comes and I just sit there in a mood.
The second half arrives and the worst possibility actually takes place. Liverpool are awarded another penalty within a minute of the game restarting. All of Moyes's tactics and advice given at half time were sabotaged by some crisp play from Liverpool but also generally through some quite shambolic defending. Gerrard once again converts and by this time my voice is almost completely gone. Wayne Rooney urges the crowd to raise their noise levels. Sadly the damage has been done; a depleted Old Trafford becomes irate at the turgid display of football and Moyes's inability to make a substitution. Soon it turns a bit ugly in the stands; chants regarding Hillsborough and Heysel are fired towards the Liverpool contingent who replies by mimicking planes in reference to the Munich air disaster. With the exchanges of abuse in full swing, Liverpool are remarkably awarded another penalty. Fortunately, Gerrard's spot kick hits the post which denied him an illustrious hat trick at Old Trafford. This sparks life into the stands, a wave of energy and passion is rife everywhere you look inside Old Trafford, sadly this doesn't transpire onto the pitch. Even when Luis Suarez netted Liverpool's third, the vast majority inside the Theatre of dreams continued to chant the, 'Twenty times, Twenty times, Man United' song until the final whistle. Except for one gentleman stood in front of me, who was in tears.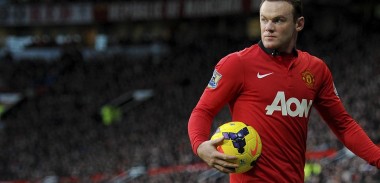 As I began to get stomach pains and mild nausea from all the chanting, it dawned on me that no matter how poor the football is, how far away we are from the top 4 and how ridiculed we are, Manchester United are the biggest club in the world and always will be. Purely because of the sheer magnitude of the club, we will pull through this rocky period and establish ourselves on world football in the near future. It's a testament that other clubs would rather point out Manchester United's flaws instead of praising the opposition.
Enjoy that? Give it a share!