A not so familiar site for reds yesterday as the fourth official held up his board revealing that number 20 would be vacating the field. Van Persie himself didn't look too chuffed with the managers decision, the Dutchman's little shake of his head portraying his frustrated emotions.
The fact of the matter is, last season the striker was so valuable to this United side you wouldn't dream of seeing him being withdrawn with United still only having the slender lead of a one goal advantage. In fact, Moyes himself a few weeks ago wouldn't have dreamt of removing United's talisman from the field of play, it was only back a few months ago he admitted that he was almost afraid to take the Dutchman off due to the threat of uproar from Old Trafford's support. This was a statement of authority by Moyes however, he is in control and Van Persie is no longer the key figure he was under Sir Alex Ferguson.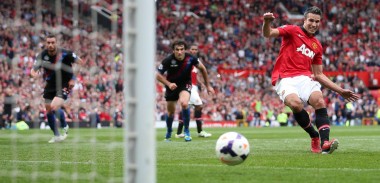 It would be completely wrong to dismiss the players ability and huge influence he still has on this United side though. Lets not forget he has still bagged four goals since his return from injury; and his beautifully weighted free kick yesterday, which provided the assist for United's opener, evokes he is still very much a player you want at this football club. The sad part of this tale however is the player no longer looks content with life in Manchester, his heart is not fully in it, and if reports are to believed, he could well be off on his bike in the summer. It should be noted in fairness to the player that despite the obvious shake of his head at The Hawthorns however, he also gracefully accepted Moyes's hand as he departed the field. We have seen a lot worse reactions from players being taken off over the years. In all honesty though, not even Van Persie's biggest fans could stake a valued claim that the player shares a healthy relationship with manager David Moyes.
We then move on to contemplating life at Old Trafford without Robin Van Persie. Other big fish have left the pond in the past, there's no need to drop names but a certain Cristiano Ronaldo was a player who had a similar level of influence as to what the Dutch international currently has on the side. Looking back to yesterday in Birmingham, the reds certainly seemed to benefit from the player's removal, and the team looked far more free as they went on to play their best football of the game, bagging two more goals in the process. It will have been pleasing for Moyes to see Danny Welbeck get on the score sheet, a player he is clearly a huge admirer of and also in some sorts it sent a message to Van Persie that his place in the team is no longer guaranteed.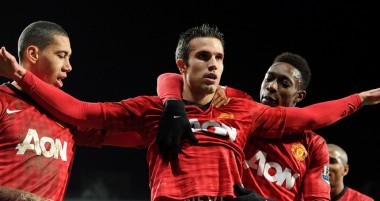 Whether the 30 year old actually is set for the Old Trafford exit door come the summer is still very much just an open question, but it may not be just that straight forward for him. He is still only two years into his £180,000 a week deal, an United could well play hard ball in a similar way as the Wayne Rooney saga. Any club wishing to secure the Dutchman's services will have to pay a price that suits United, it won't be cheap and the players age would have to be taken into serious consideration for any possible suitors. The newspapers claim that he may be used as luggage in a swap deal for one of Juventus's cabinet full of midfielder's, and the reds would also look to swoop for £60million pound Cavani as replacement. This all helps create great articles for people to read, all far more interesting than the scenario that last seasons top goalscorer might just put his anchor down in Manchester.
It cannot be argued against the statement that Robin Van Persie has not been as prolific as last season in a red shirt this campaign, despite injuries blighting his chance to get a real run of form. Despite scoring fourteen goals for David Moyes's side in all competitions the striker for some reason doesn't look half as dangerous this time around. Perhaps a bit unfair but that chance he blazed over the bar in Athens is not that of a player oozing in any confidence or self belief. On occasions yesterday he looked frustrated and desperate at times, losing the ball and appealing for decisions in attempts to save his blushes. Winning breeds happiness amongst any set of players, this individual in question certainly seems a more contented footballer when his side are winning, something United haven't done all to regular this season. The retirement of Sir Alex Ferguson might also just have hurt the 30 year old more than most, he was after all the driving force of the players decision to leave his boyhood club and a good manager in Arsene Wengar behind.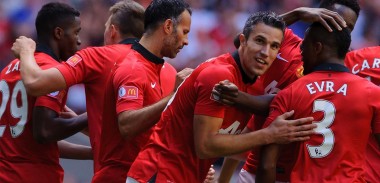 In summary, United no longer have that reliant Robin that won the club their trophy back last season. What they do still have though is a player that is world class on his day, still one of the best strikers in the world and still a born match winner. They also do have a player who isn't entirely satisfied with life at present. Yesterday just touched the surface of the underlying problem, and also exhibited United's ability to cope without him. The signing of a certain Juan Mata already proving he can plug the gap of the quality needed in a United side. Overall, Manchester United will have one hell of a dilemma on their hands come the summer, the ball however remains very much in United's court. This saga should very much be labelled as, 'to be continued'.