It's been a second season nightmare at the Theatre of Dreams so far for Robin Van Persie. Despite having scored 11 Premier League goals in just 16 appearances, it's not exactly been vintage stuff from the Dutchman in recent weeks, and rumours circulating he could be on the move cannot have helped either.
It's almost safe to say United's season has now been written off, the 2-0 defeat to Olympiakos on Tuesday evening was just about the nail in the coffin for David Moyes' men so the squad will be wanting more than ever for the season to be over.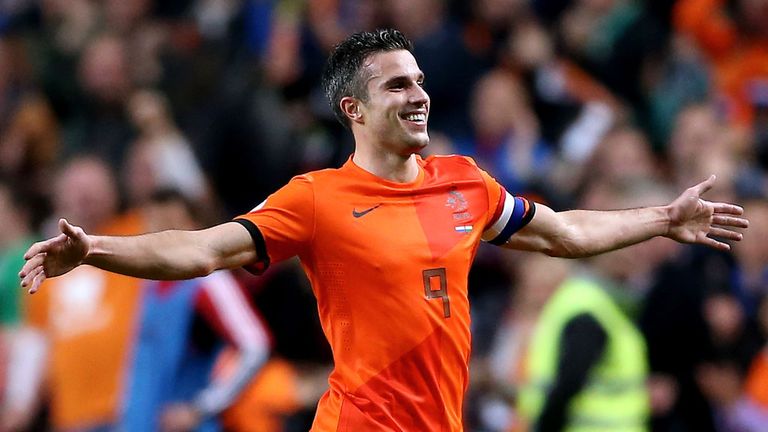 And who can blame them? Most sat in the Stretford End are hoping for the same, with plenty both on and off the field already having one eye on Brazil in the summer. Van Persie will certainly be one of these. The Netherlands captain has missed his country's last two games through injury and will desperate to don the orange jersey when they take on France in a friendly March 5.
The Dutch team were impressive during the qualifiers and will be hoping to go one better than in South Africa, with them marked at around 29/1 on the World Cup Free Bets site. They remained unbeaten throughout the qualification process, with the 30-year-old striker netting 11, including an impressive hat-trick against Hungary.
Coach Louis van Gaal believes a return to national team action will be a pleasant break from the frustrations at Old Trafford this season and will be a release for his star player.
He said, "The football from Man United now is for him maybe difficult but then he wishes to show his techniques. Techniques in the Dutch team for him is higher."
Van Gaal may have a point. The former Arsenal star has grown frustrated with the Red Devils play this season, and starring alongside the likes of Wesley Sneijder, Arjen Robben, and Kevin Strootman will be a welcoming change with his fellow compatriots creating 34 goals in qualifying.
United have played 17 more games than the Dutch's campaign, yet have only scored nine more goals, and throughout the Champions League first leg tie with Olympiakos, the talisman received more service from David De Gea than he did Cleverley, Young, Carrick, Welbeck, and Kagawa.
It's been a similar story all season for the Reds and Van Persie, who seems to have run into a bit of poor form, but with him being consistent on the national stage for a number of years now, it's unlikely the captain will be causing Van Gaal and the Dutch fans any sleepless nights building up to the World Cup.