It has not been the best start to 2014 for David Moyes and Manchester United, a start that did not get any better towards the end of this week with news that Wayne Rooney and Robin van Persie would be unavailable for the weekend's fixture against Swansea City.
Then to be struck with the news that David Moyes will be charged for misconduct by the Football Association in relation to post-match media comments made against Sunderland.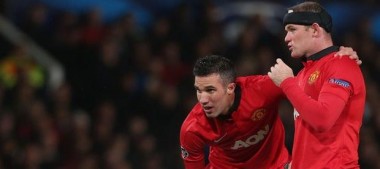 The club have sent Wayne Rooney on a hot-weather break to get over his groin injury, the location of his break is as yet unknown.
Robin van Persie, who has not featured for Manchester United since November is also unlikely to make his return this weekend, although is back in first-team training.
At Friday's press conference, Moyes said:
"Well, with Wayne we've sent him away on a hot-weather break, his groin isn't quite recovered yet so we've sent the fitness coach with him and he's away with his family. It will give Wayne a bit of break.

"We always hoped to be able to do it at some time in the season and the groin is not as good as we'd hoped. Hopefully we can get him fit for [the] Chelsea [match] but we'll see how he is. He's away and will do some work with the fitness coach.

"Robin is going to be a little while. We'll do everything we can to get him back quickly. Wayne has got an injury and we have to hope for that, but we'll see how it goes. It's probably the right time to give it a chance to heal. We thought the best thing was to get him to the warmer weather with one of the coaches and spend time with the family as well. Hopefully it will make him better."
Manchester United face Swansea City in the Barclays Premier League on Saturday, looking for their first win of 2014.