Some good news to come out of Carrington on Friday morning is that Robin van Persie has returned to full first-team training after recovering from a injury which he picked up against his former club Arsenal back in November.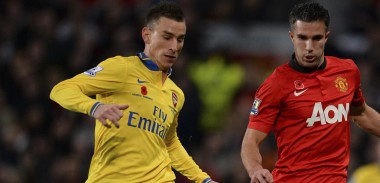 The news comes as a boost to David Moyes as he could start both Robin van Persie and Wayne Rooney against Swansea City on Saturday evening, in a game which now proves to be massive for Manchester United considering their results since the start of the new year.
Robin van Persie returned to Holland last week to continue his rehabilitation progress, linking up with his former coach and good friend Arno Phillips who usually travels to England to work with Robin, but was unable to travel so last season leading goalscorer travelled back to Holland.
Great news to have Robin back, hopefully the club are not rushing him back though due to bad form. Would be unthinkable for him to come back too soon only to get another, maybe longer term injury.
Enjoy that? Give it a share!