Counting well over six hundred million supporters across the globe is a pretty impressive number, and when it comes to selecting a real money casino games partner Manchester United have chosen one of the best in pairing up with Kama Games. It's a mutually beneficial arrangement as not only do Kama gain access to a huge fan base renowned for their brand loyalty and support, but Manchester United sow the benefits of having specially designed branded games to even further promote their famous club badge. Altogether it really is the exemplification of global sports marketing, so let's take a closer look at Kama games and what has made them so successful.
Among The Most Popular Instant Win Games Online
Currently counting an incredible 70 million users of their games portfolio, Kama have developed a reputation for developing some of the best instant win games to be found anywhere in the world. For the last three years their apps have been among the most highest ranking downloads via both iTunes and the Android Store, as well as Steam, Xbox Live and the PlayStation Network.
Focusing very much upon developing mobile and social versions of casino classics such as roulette, blackjack and poker, Kama have earned their popularity by including a professional finish to their games that puts many competitors to shame.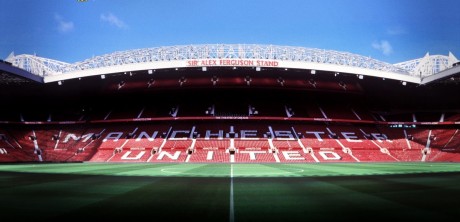 A Special Focus Upon Social Poker
The tie in endorsement with Manchester United has likely been undertaken very much with the intention of further developing the social aspect of their games, especially the award winning Pokerist® Texas Poker. This game has been inside the Apple top 100 apps since 2012 and has become so popular thanks to having a very social aspect, encouraging people to interact with friends, family and of course complete strangers in a fun and likely game of Texas Hold 'Em.
Such has been the blossoming popularity of this app – which includes both fun and real money playing options – it is now one of the most popular choices for people to casually play a few hands while catching up with each other. This app has been especially important in propelling Kama into the top 25 such companies as rated by SCi – the Social Casino Intelligence group who serve to independently rate developers in this particular field.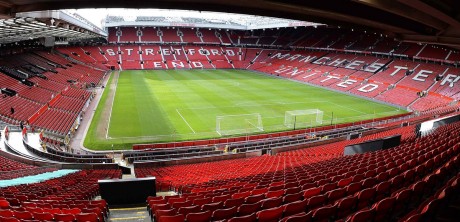 Special Manchester United Themed Games
At time of writing Kama and Manchester Utd are approaching halfway through their current partnership deal, and this has already seen the special Manchester United branded social poker and social roulette become leading examples of a sporting institution tying up with a real money games company. In both cases the tie-in allows the further expression of both brands, with Kama also offering a wealth of promotions that involve the use of Manchester United merchandise as special prizes.
These rewards can include anything from jackpot prizes and packages all the way through to rare and classic sporting merchandise and memorabilia – just the ticket for any fan of the Red's no matter where in the world you might hail from.
Over the years, and especially since the massive explosion in popularity of the English Premier League Manchester United have been at the forefront of capitalizing on their brand profile. Many other clubs have or are in the process of attempting to perform similar deals, especially with mobile and social gaming platforms given their ever growing popularity. Expect to see many similar deals to this in the near future.
Enjoy that? Give it a share!