Ander Herrera has been a long-term transfer target for years, his impressive spell at Athletic Bilbao has certainly been attractive and appealing to the Manchester United previous chief executive David Gill and present with Ed Woodward being drawn in by the Spaniard's talent.
With confusion over signing his signature in the summer of 2013 the deal was eventually completed a year later on 26th June 2014.
Ander Herrera has featured 20 times this season in central midfield, scoring 5 times in a red shirt. He instantly won the hearts of Manchester United fans due to his clever one-touch football and positive mind-set. He is a unique talent and one that matches the intentions of Dutchman Louis Van Gaal's philosophy.
This season has not been a clear path to regular first team football for the young Spaniard, he has frustratingly been left out when fans demanded his name on the pitch through social media. But like all United players must do, is be prepared to work hard and be dedicated for that proud moment when  you walk the hollow turf of the theatre of dreams.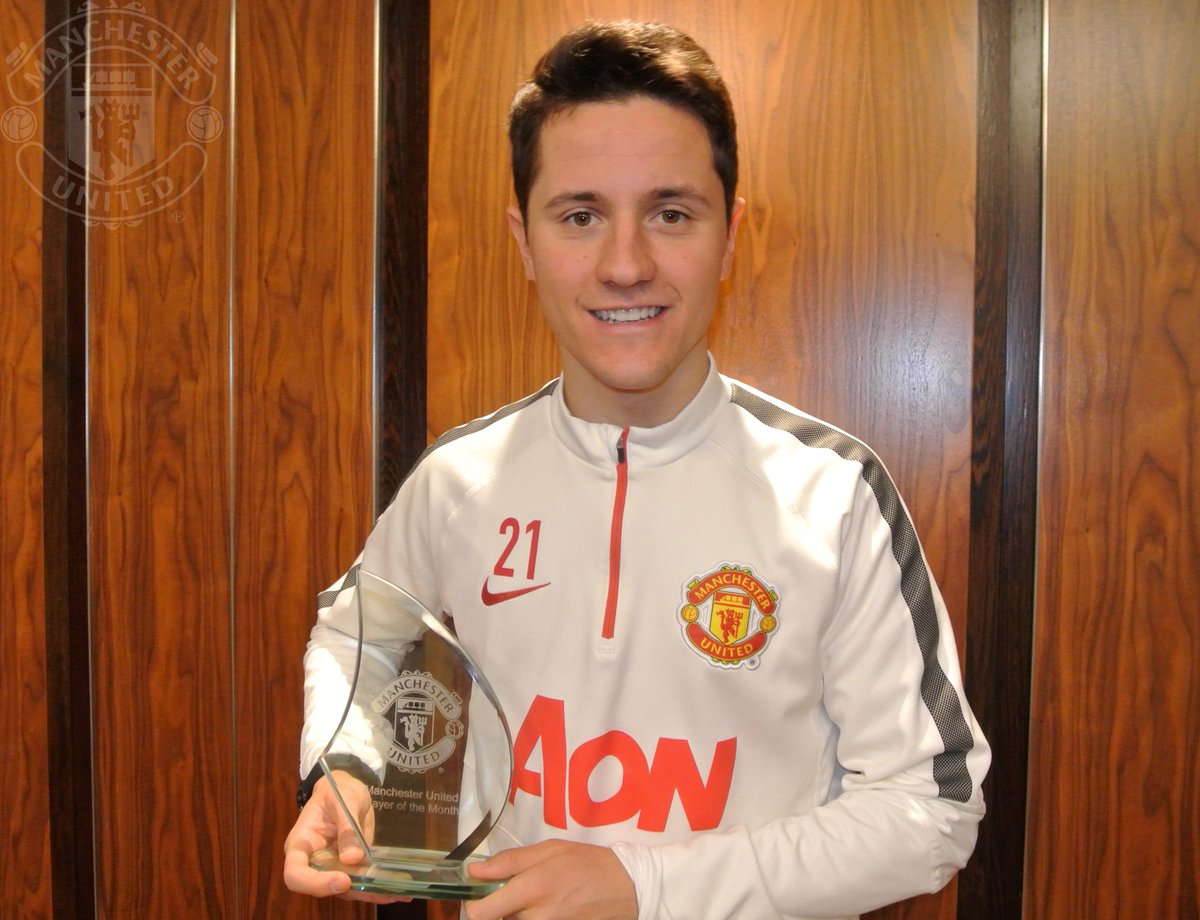 In the month of February his dedication proudly awarded him with the player of the month and this is a flair reflection of his fantastic and hard-working performances.
His moment that defined a fantastic month was his goal against Preston to even the scoring at 1-1.
Ander Herrera has certainly been a controversial feature but the fact he won 76% of the player of the month votes tells us and Louis Van Gaal that he may be a positive feature in the long-term for Manchester United and one that should make his 29 million fee look like a bargain.
Enjoy that? Give it a share!