Manchester United's Patrice Evra has extended him contact with a one-year deal keeping him at Old Trafford until the summer of 2015.
The news was leaked slightly ahead of when Manchester United wanted to publicly release it, as the Premier League released their list for next season on team players. But, within the hour the club did release the news on their social networks that Patrice Evra had indeed extended his contract.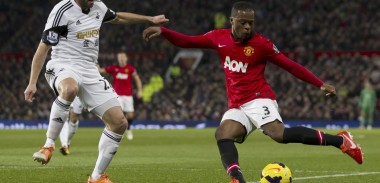 The extension ends all speculation that Evra was set to move to Italian giants Juventus after a poor season under David Moyes at Manchester United. Great news for the club and, if Luke Shaw does finally get announced on his move to United, he will learn so much from Evra both on and off the pitch.
Evra has won almost everything at Manchester United, including 5 league titles, 3 league cups, 5 charity shields, a Champions League and a FIFA World Cup.
Enjoy that? Give it a share!