A lot of transfer speculation in the media yesterday as we edge closer to the summer transfer window. and the World Cup; which theoretically sets the the price for most players on the market.
However, to start; another legend backing Louis van Gaal. This time it's Peter Schmeichel, who is adamant that van Gaal and his Dutch masterclass can restore United's attacking intensity right away. Schmeichel said: "I think we have to wait and see but I'm convinced, going by where he's been, the way he plays with the Dutch national team, that's he's going to play attacking football." Peter Schmeichel isn't only adamant that van Gaal will enthuse attacking football, but he's also adamant that United will be challenging for the title in their first season under the Dutch, because "This is Manchester United we're talking about, we're always going to be looking at No.1."
Phil Neville admitted to Sky Sports today that he is unsure where his future lies, as he is yet to speak about van Gaal about his possible role at the club next season. Under Moyes he was first team coach, and he, like Scholes and Butt also; don't yet know if they're going to be part of van Gaal's team.
Reports in England and Germany state that Thomas Muller is a primary target of Louis van Gaal's as United manager, the German forward told media yesterday that he has a "special relationship with Louis van Gaal." However, in that same interview to Bild, Muller ruled out a move to United this summer; "I have a contract with Bayern Munich until the summer of 2017," Muller pointed out. "I really enjoy playing for Bayern. There's not really anything better than this."
According to the Daily Mail, a deal worth £20 million has been agreed for Bayern playmaker Toni Kroos. It's rumoured to have been agreed whilst David Moyes was in charge, and van Gaal has now given it the go-ahead. Kroos flourished under van Gaal when the Dutch was manager of Munich, and aims to do the exact same at Manchester United.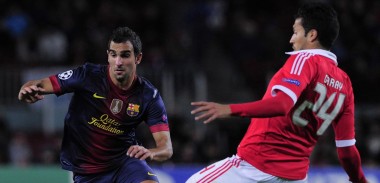 Ezequiel Garay is set to leave Benfica this summer, but not to Manchester United – according to The Mirror. The Argentine defender has been on United's radar for a while, and is reportedly set to join Andre Villas-Boas in St Petersburg, for a rumoured €20 million.
Ezequiel Garay isn't the only player that is rumoured to have turn down United, as Bacary Sagna has opted for the other side of Manchester. However, as a Manchester United fan; I'm not being bitter – but I didn't even want us to sign him anyway. Sagna is rumoured to be receiving £140,000 a week at the Etihad, something we wouldn't pay for the French international.
According to reportd in the Sun, Louis van Gaal wants to make young PSV Eindhoven forward Memphis Depay his first signing as United manager. Depay is in van Gaal's 23-man-squad for the World Cup this summer, after an impressive 12 goals and 8 assists in the previous Eredivisie season. The deal is rumoured to cost £15 million for the Dutch talent, and surely that would spur the rumoured sale of Chicharito away from Old Trafford this summer.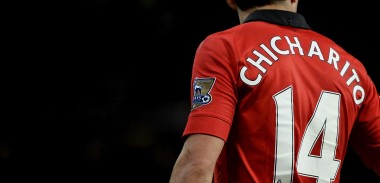 According to Italian newspaper, La Gazzetta dello Sport; Monaco are set to rival for United target Leonardo Bonucci. Bonucci is supposed to be a replacement for Vidic, as the Serbian jets off to Inter this summer, however; Monaco and their big spending capabilities could easily swerve his move to United, and pull him to Ligue 1, alongside Berbatov and more.
Roma have been advised not to sell highly demanded Adem Ljajic to Manchester United or Liverpool this summer, despite the fact United had an offer for the winger before he went to Fiorentina. It's unlikely Roma will sell Ljajic this summer, but he's another player that is rumoured to be on van Gaal's list that he gave to Ed Woodward.
Louis van Gaal showed his interest in youth yesterday, as the Dutch delivered a message to the Under 17's squad ahead of their encounter with England. Unfortunately for van Gaal, Holland lost – which is something he's sure we don't be seeing a lot at this summers World Cup in Brazil. Where it's a chance for us to see, first hand; how van Gaal approaches a managerial role in a very competitive competition.
Enjoy that? Give it a share!