Ashley Young, too put it mildly, isn't exactly a fans favourite at Manchester United. Let's go back to August 2011 however, the start of the Englishman's United career. After signing from Aston Villa that very summer the winger was in absolute dreamland. Whilst being a regular starter for his national side he had hit the ground running at Old Trafford. His league debut came against West Bromwich Albion at The Hawthorns where his assist and deflected cross, which resulted in an own goal, earnt him the man of the match award. A few weeks on and he scored a spectacular brace against Arsenal in that famous 8-2 victory at Old Trafford. The reds had a very decent winger on their hands.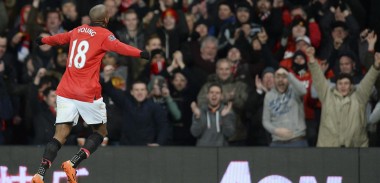 It is now May 2014, and Ashley Young's Manchester United career is in absolute tatters. He has not even been in consideration for that flight to Brazil this summer and his season's highlight was probably that screamer against Stoke City in the Capital One Cup Quarter Final. Not exactly progressed has he? In a stop start campaign for the winger he has featured thirty times for the reds in total, bagging a tally of three goals. In credit to Young, he has actually featured seven more times than he did in the 2012-13 season, one in which he failed to grab a solitary goal.
Louis Van Gaal is now the man in charge, and Old Trafford is expecting a serious shake up. At 28 years of age, Ashley Young is in the prime of his career, although you could be fooled for thinking that. The ex-Villa man's performances have left a lot to be desired this season, and to be brutally honest he is just as frustrating as a certain Luis Nani on occasions. The Englishman's prospect of a first team place next season is looking desperately bleak, and can he really afford to sit out the final few years at the peak of his career on the substitutes bench?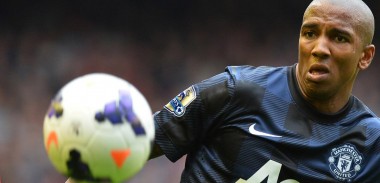 Ashley Young's main problem is that his game has become far too predictable. As a right footed player he openly admits his preference is to play on the left hand side so he has that freedom to drift inside. Now, even the most tactically unaware football fan in the world can tell you that defenders have this routine completely sussed out and no longer can he just drop his shoulder, come inside and curl the ball into the corner of the net. This role also hampers his crossing game and most likely highlights the wingers pathetic tally of assists. Whilst cutting inside on his right foot; he continually sends inward swinging crosses straight into the opposition goalkeepers arms, and with the reds not possessing forwards with the greatest aerial ability, this form of delivery is utterly useless. Of course, this is all dependant on the player actually getting his head up and putting in a cross in the first place!
It arguably all started to go wrong for the number 18 in last year's record 20th title winning campaign under the great Sir Alex Ferguson. In the previous season Young had started to pick up quite a reputation for diving within the penalty area, but in honesty, when things are going well and the player is performing, United fans didn't give a dam in the slightest. However, moving onto Sir Alex's last campaign, and Young's performances started to drop. Featuring only 23 times for United, those small incidents suddenly start to become irritating. Now in the present day, after a torrid season for the red's, Ashley Young has been blasted by the Old Trafford support when taking a tumble to the ground. Quite simply, good players can get away with these things and they tend to go unnoticed, bad players cannot. The 28 year old is now a nationwide villain and is not or that popular up in the rafters at Old Trafford either. To sum up the point, this is not aiding him to turn around his form, as when things are going badly, the last thing you want is the crowd on your back.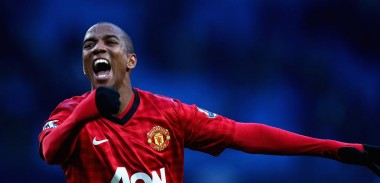 Ashley Young is a footballer whose confidence is absolutely shattered. There are certain things to remember however when giving him that current villain status. It should not be forgotten that the man genuinely relishes playing for Manchester United Football Club. Although his performances may not evoke this, he does in fact cover a lot of ground on the football pitch, and is at least not guilty of a lack of effort in his defensive duties. It should also seem that the Englishman has the club at heart, that legendary appearance up in the away end at St James's Park a good illustration of his passion of both United and the beautiful game. Although relatively irrelevant as well, all his social media exploits have underlined his commitment and passion to play for United, whilst not once having one solitary pop at the millions of users that give him countless daily abuse.
In all due respect to Aston Villa, Ashley Young was a big fish in a small pond at Villa Park, and perhaps that is his level. He has failed to ever progress whilst being a United player and has perhaps fairly or unfairly become an average squad players amongst the Old Trafford woodwork. With a shake up needed this summer and plenty of deadwood to shift, no doubt the players neck is on the line. The red's also have no European exploits to worry about next year either, further reducing the need for a large squad and lamenting the wingers chances of game time even further.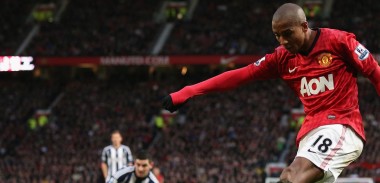 In truth, he's not a bad squad player to have about the place, but at 28 years of age, should he be accepting that? It may conceivably say something about the player's mentality if he does decide to stick around when not guaranteed game time. Is the desire to play football still there or is it easier to warm the bench and collect that sweet little pay cheque at the end of the week?
Ashley Young has always had the ability, the wonder strikes against Stoke City, West Ham United and Cardiff City this season have portrayed that. It seems however that the winger sadly cannot produce this all too regular enough to be a Manchester United player. The consensus is that he should be shipped out this summer to reduce the squad size, thus freeing up the wages to bring in personal that will take the reds back to the very top. Manchester United cannot afford to put up with mediocrity anymore.
What do you think of Ashley Young's future? Comment in the section below.
Enjoy that? Give it a share!