The past 9 months have revealed some abhorrent statistics to say the least for Manchester United. Shots, key passes, touches in opposition area, possession and so forth have all taken a downward turn dramatically. Above all, the number of successful crosses per match (3.8) has been languishing in the bottom 5 when it comes to being compared to the Premier league sides this term. This is exceedingly unnerving considering Manchester United launch the fewest attacks through the middle of the pitch out of any Premier league team. When you phrase it in such a way seems incredible that United are in the top half of the table.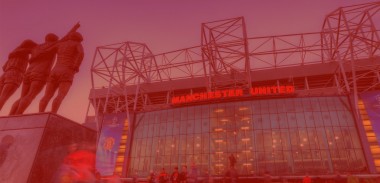 This issue plainly turns heads towards a certain handful of players at the club. The wingers' inability to deliver precise crosses on a consistent basis will more or less demoralise any top four ambitions United have next season. So who doesn't make the cut and who should remain at the club?
Adnan Januzaj  
I'll kick off with a no-brainer. If one should be an optimist and pick out the good points of this season then Moyes' inclusion of Adnan Januzaj would be one. Where others were at times seemingly bereft of any boldness and verve this plucky young Belgian had it in abundance; Januzaj consistently makes callous runs through defenders with a mind boggling sense of ease, he possesses that glorious naivety which young players have where it seems like they don't really mind if they get kicked or lose the ball. It's just seems so evident that all he wants to do is make opposition defenders look daft by incessantly providing problems through his unrelenting attacking mindset and seemingly progressing capacity to play 90 minutes at the same level. This mentality can occasionally result in Januzaj losing the ball in costly areas and at times not knowing when to pass or shoot. Nonetheless, at 19 years of age Januzaj has 15 appearances, 4 goals, 3 assists, 60 attempted dribbles and 62 attempted crosses to his name. Verdict: Stays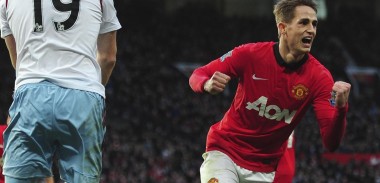 Luis Nani
Probably the most experienced winger in that United team if you exclude Ryan Giggs, but the most indefinite. After being seemingly overlooked by Sir Alex Ferguson during the latter stages of his reign, the arrival of David Moyes appeared to provide a chance for the winger to be restored. Unfortunately, this just hasn't come to fruition. His season has undoubtedly been thwarted by injury, but whenever given the chance to showcase what he has to offer he has generally been quite substandard. Having encountered patchy form previously in his Manchester United career, it seems like Manchester United fans are starting to lose patience with the Portuguese international. Like most players of his suggested calibre, he does produce moments of flair and creativity that can prove the difference between two sides (his goal away to Bayer Leverkusen was one of my personal season highlights) but with one goal in 13 appearances and a sketchy pass success rate of just 67%, it seems his days at Manchester United are numbred. A move to his native Portugal or Italy seems imminent. Verdict: Goes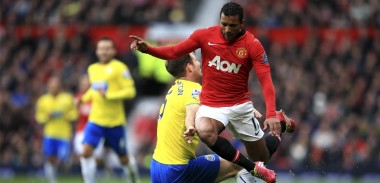 Antonio Valencia
Player of the season in 2012, the Ecuadorian's form has gone progressively downhill in the past two seasons. However, despite popular opinion I do believe that he played a big part in the clubs success last term. There's no doubt that he produces performances that wear complete defences down with the width he provides and his direct running style. When the side are producing excellent attacking moves and dominating games he can prove to be a sincere handful. Contrastingly, when United aren't necessarily coming across much luck and form he cuts a beleaguered and ineffective figure on the right hand side. He comes across as one of those players that don't react particularly well when the opposing side is applying pressure and United aren't axiomatically creating many chances at the other end.  With 102 crosses this season (the highest out of anyone) in 32 appearances, he has been involved in a lot of key passages of play this season. Additionally, I don't believe the blistering form of the 2011/2012 season has permanently eluded him. Verdict: Stays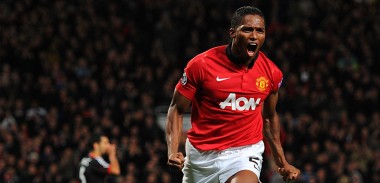 Ashley Young
Another player who flourished in the 2011/2012 season, Ashley Young is potentially now one of the more 'scapegoated' members of the united squad (probably taking the silver medal after Tom Cleverley) in some respects, he deserves it. The quality of his crossing has been so abominable this season it can be baffling how his highly paid job consists of crossing the ball, for me it just doesn't add up. Understandably, everyone has a dip in form and confidence in their game; but it does reach a point where the form Young had once upon a time can't realistically be rediscovered. I must note nonetheless, you can always question the technical quality of Ashley Young, but the work rate and commitment he has for the cause is always a welcome sight. Unlike Valencia, he consistently applies himself in a resolute manner regardless of the circumstances. With 15 appearances, 2 goals and 3 assists to his name this season it is hard to say he will feature much for Manchester United in the upcoming years. Verdict: Goes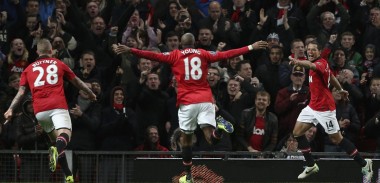 You may not completely agree with the conclusions I have drawn, some could utterly say that all 4 should go and you'd have a point. Something that is abundantly clear however is that a winger with a proven track record of supplying good crosses and scoring 10+ goals a season is added to the united squad this summer. I will potentially commit a mass homicide next season if Mata is being used as a winger.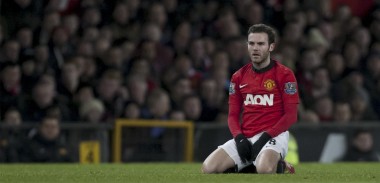 Enjoy that? Give it a share!